Golf TSI 90kW pushes Subaru Impreza X as top contender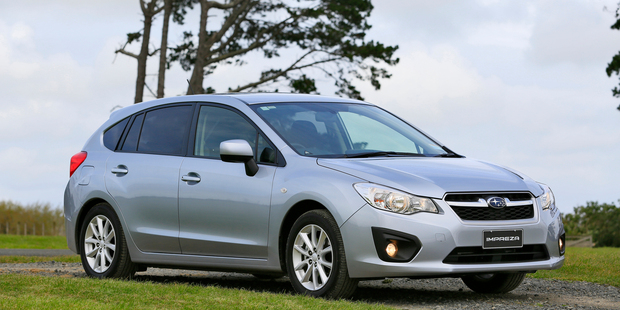 This year, Subaru essentially pulled the plug on its Impreza range. It axed what was a comprehensive line-up and replaced it with a single model: the X hatchback, which will be ordered and distributed in limited runs. The first allocation of 250 are sold; more to come in 2014.
The move partly proves the worth of the Impreza-based XV crossover, which continues in several different specifications. But it also illustrates how much things have changed in the small-car segment.
Until recently, Subaru had the luxury of being a pseudo-premium contender in the small-car segment. Whether it was because of its motorsport heritage, unique engine technology or trademark all-wheel drive, Subaru was considered by most to be a cut above small-car convention.
That's no longer the case, as upmarket brands move towards populist pricing. The main culprit is the Volkswagen Golf. Importer European Motor Distributors has made a huge effort to put the new seventh-generation model head-to-head with mainstream brands. VW now offers a 1.4-litre TSI Golf automatic at $34,750 (or $32,250 for the manual) and it's far from basic.
That's a big threat to any small-car maker that has been perceived as a bit special in the past.
So Golf is giving the small-car market a push.
In the simplest possible terms, the Impreza X is Subaru New Zealand pushing back. It has no intention of fighting on volume, but there is a moral victory at stake. The powertrains of this pair are different in character, because both makers like to go their own way with engine and transmission technology: Subaru is inextricably linked with horizontally opposed (or "boxer") engines, while VW is a pioneer of low-capacity, high-output engines.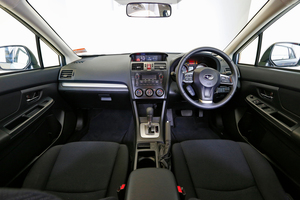 The Impreza's 2.0-litre flat four makes 110kW/196Nm and drives through Subaru's development of continuously variable transmission technology, which it calls Subaru Lineartronic Transmission (SLT).
Golf's 1.4-litre turbo mill makes an impressive 90kW and outdoes its rival on torque, with 200Nm. VW's signature transmission is the Direct Shift Gearbox (DSG), a seven-speed manual with an automated twin clutch system.
Both powertrains offer plenty of character - even if there's less boxer "throb" in the Impreza than in previous generations. With the right driving technique the Subaru's transmission is the ideal conduit for its 196Nm, but if you're heavy with the throttle things can turn thrashy quickly. There is some relief with a pseudo-manual mode, which can be operated either with the gearlever or the steering wheel-mounted paddle shifters.
The Golf is the opposite: it revels in spirited driving. The turbo engine thrives on revs and the DSG changes gears with alacrity. It gets better the harder you push it, although the Golf lacks the manual-shift paddles of its Japanese rival (they are an option).
DSG still has a few limitations in urban driving - especially in low-speed manoeuvring or on hills, where the automated clutches can slip and shudder. Low-speed stutter is often a weak point of continuously variable-type gearboxes as well, but Subaru seems to have the SLT's smoothness pretty well sorted. It's certainly superior to the Golf's DSG in tricky parking situations.
The days of thirsty Subarus are long gone, with the Impreza X managing 6.8 litres per 100km in the Combined cycle. Impressive, but no match for the lighter, smaller-capacity Golf: it delivers an astonishing 5.2 litres in the same fuel-economy test.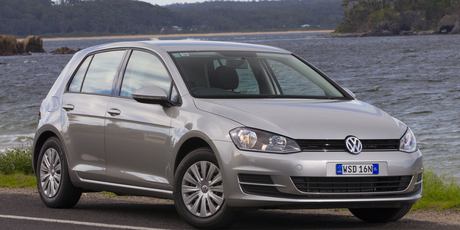 You could be forgiven for thinking neither car is particularly focused on dynamic driving. The Impreza rides on paltry 16-inch wheels ... but still looks macho next to the Golf on its 15-inch rims. However, both provide a pleasing drive. The Golf feels more nimble and responsive, and has the better ride. The Impreza has more substantial steering and superior chassis balance.
Of course, the Subaru's unique selling proposition is all-wheel drive, which brings benefits in active safety and extra traction when you need it. There's no way a front-drive car can feel as surefooted in adverse conditions as a four-wheel drive one.
These cars are about the same size (wheelbases within 10mm of each other) and offer similar levels of spaciousness. However, there's no contest when it comes to cabin quality: the VW is trimmed in carefully chosen tones and tactile materials, while the Subaru is a sea of hard black plastic by comparison. The latest Impreza is a huge improvement on past generations, but still a long way behind the upmarket environment of the Golf.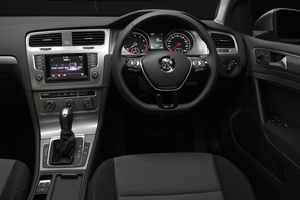 Consider the bigger picture and the Golf is a much more sophisticated car than the Impreza, no doubt about that. Its engineering, build quality and cabin ambience are outstanding compared with most mainstream small cars.
In some respects, the Impreza X can still claim that moral victory. It's cheaper than the Golf TSI 90kW, brings four-wheel drive to the segment and has some detail touches that its rival lacks: dual climate control for the air conditioning, reversing camera and those paddle shifters. But the Golf's overwhelming sense of engineering integrity and quality takes this contest - a lot of car for the money.
The bottom line
We totally understand if you're swayed by the Subaru's broad range of abilities and superior equipment levels. But the sheer sophistication and powertrain efficiency of the Volkswagen mean a win for the Golf here.