Today's reader wants plenty of space and on-road steadiness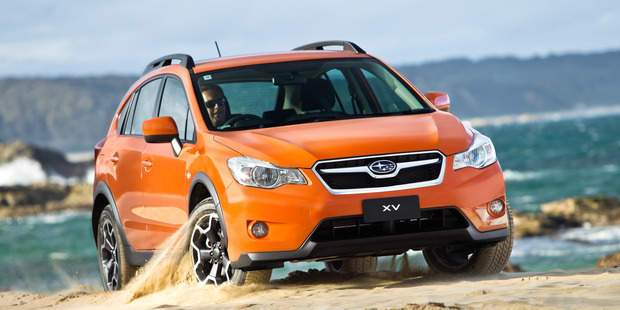 Chris wants a vehicle with extra room and a slightly elevated seating position - he's not keen on the range of SUVs he has driven so far. He suffers from car sickness and the SUVs' higher ground clearance means more body roll on hills and twisting roads which he finds uncomfortable.
It's him and the wife most of the time but occasionally they take friends or grandchildren away on trips so interior space is important as is a good cargo area. Station wagons have the room but he would prefer a slightly higher seating position. Chris asks if any vehicles fall between the SUV and station wagon options. Budget is set around $40K.
You have highlighted an important point when checking vehicle options, Chris. Finding a vehicle that suits needs is obviously important but, so too, is driver comfort.
Sometimes it's best to catch your breath and ask to take a particular vehicle for a road test over roads that you dislike the most rather than a quick trip around the block.
Also, in your case, it would be foolish to assume all SUVs drive exactly the same as specification levels can vary. These may have a positive or negative impact on your particular driving comfort requirements.
The same theory applies for any alternative vehicles Driven may deem worth consideration; you need to try before you buy.
Never feel guilty about asking the sales staff to take a demonstrator vehicle for a thorough and longish road test.
Yes, there will be limits on just how far and where you can go, but it needs to be more than five minutes - and over roads that put both the vehicle and occupants to the test.
Subaru XV 2.0i ($40,990)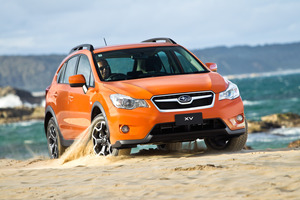 Subaru has successfully broken away from its image of producing a fuel-hungry and high-performance vehicle fit for a limited audience only. The XV is no exception. The 2.0-litre Boxer engine provides ample power (110kW) and, supported by Engine Automatic Stop-Start technology and the Lineartronic Transmission, produces an impressive claimed combined average fuel consumption of 7.0L/100km. Subaru's traditional Symmetrical-All-Wheel-Drive System is retained, which may help with your car sickness issue. Safety features include Electronic Stability Control, a 5-star ANCAP safety rating plus a rear reversing camera. A little over your budget but if you like the vehicle I'm sure there will be room for negotiation.
Kia Carens ($37,990)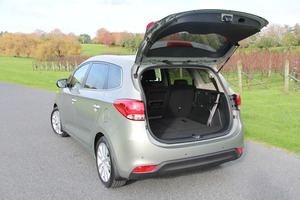 The all-new 2.0 litre (122kW) 7-seat Kia Carens has been released back on to the New Zealand market after a two-year absence. Its beauty is in its clever interior design which allows for several different seating configurations plus loads of hidden storage space and a flat floor when the rear seats are folded. Nice touches include side glass windscreen pillars to help eliminate blind spots when cornering, rain sensing wipers, cornering lights, rear parking sensors plus a reverse camera. Fuel consumption is a claimed average of 7.9L/100km while in this price range all safety bases are covered. Certainly sits outside the standard profile of a station wagon, SUV or a people mover.
Suzuki SX4 2.0 ($29,990)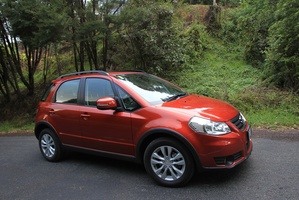 It's been around for a while and will soon be replaced by an all-new model. As the oldest of the three vehicles mentioned, it no doubt lags behind in some features, but overall it still offers great value for money. Suzuki NZ does a good job of updating its model range throughout the model life. While it's definitely showing its age, the SX4 still offers excellent safety features and occupant comfort. The 2.0 litre engine produces 112kW and returns a combined claimed fuel consumption of 7.6L/100km.
Our pick
Leave your car sickness pills at home and take them all for a drive. And do the same with some of the other SUVs you haven't yet driven.