$12,000 bike sure to lure new punters, writes Jacqui Madelin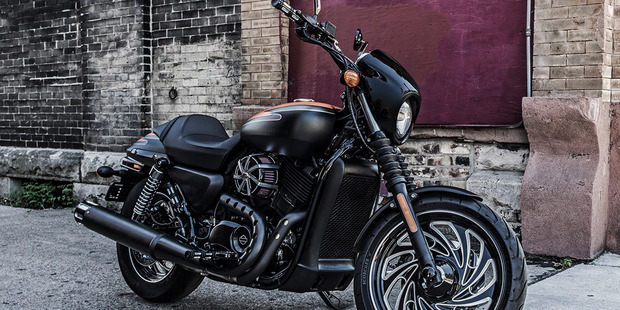 Harley-Davidson has announced a learner-approved bike with all the streetwise attitude the American brand demands but New Zealand won't officially see it until January 2015.
Called the Harley Street, it's expected to lure hip and label-conscious young buyers, as well as older guys and gals who have a licence, but not a bike, and want a grown-up image without the intimidating size that usually comes with it.
Once Harley would have pointed those buyers at a Sportster, or something like the 1.7-litre Street Bob currently parked in my garage, a stripped-down cruiser-lite with gorgeous sparkling paint and startling red wheel rims. But returning riders tend to prefer something more affordable than the $25,495 Street Bob and lighter than any current Harley. They're likely to be attracted to the Street in droves, says the company's Australia marketing director, Adam Wright.
He cites the learner-approved 500cc capacity from its 60-degree, water-cooled SOHC Revolution X engine, mated to a six-speed transmission and belt drive, its low 645mm seat and relatively light 217kg wet weight, and a price likely to duck just under $12,000, to make it the most affordable ride from the American brand.
And then there's its brooding image.
Harley-Davidson will aggressively leverage Facebook and other social media to draw potential buyers among young urbanites, who place greater emphasis on their daily and nightly life out and about in the city's cafes, nightclubs and hip businesses than they do on their home address. And it will parlay an already well thought-out array of left-of-centre Black Label streetwear due to launch in March, plus a wide range of aftermarket customising parts designed to sell alongside the bike - and create a range of looks from garage to café racer to dragster.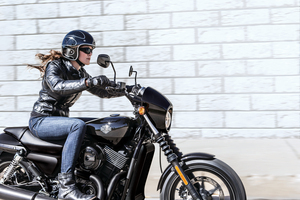 The Harley Street has been designed in two versions, the 500cc we'll see alongside America - which launches it in mid-2014 - and Australia, and a 750cc variant designed with emerging markets such as China and India in mind, and identified via a few small trim changes plus the cc rating on the air cleaner, although otherwise the two are identical bar the piston and bore, says Wright.
The Street will be built at the Kansas, US plant and the new Bawal factory in India, where the 750cc will release in January 2014 into a market already selling 13.4 million motorcycles per year. But it's unlikely to come Downunder, where buyers seeking something bigger will still be directed to the Sportster range.
Wright has ridden the Street, and says its strong mid-range torque delivery should impress buyers seeking the Harley experience in a novice-suitable package. It uses mid-mounted foot controls, an easy sweep on the steering lock, and single-disc dual-piston brakes to deliver a tractable street bike with attitude. The all-new chassis rides on specially-tuned shocks designed to carry two, and rolls on a 17-inch skinny front wheel and fatter 15-inch rear. There's a 12.5-litre teardrop tank, LED taillights and custom-style mini-bullet indicators.
The standard colour is black, with black denim and red sunglow paint also available.
Wright is confident he can sell as many Streets as he can ship. "The model is consumer-led. We spoke to thousands of customers around the globe as to what they wanted."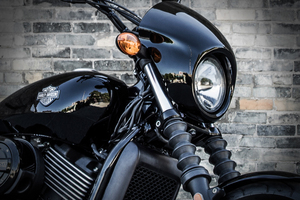 He cites a new generation of young urban adults, the emergence of a counter-culture via back-street tuning shops like Sydney's Rising Sun communal workspace, and the importance of snaring new riders to the brand, instead of having to send them elsewhere.
But he still has one savvy eye on those older riders, saying 940,000 Aussies aged between 40 and 60 have a licence.
"Of those, 184,000 currently own a motorcycle. Nearly 750,000 have a licence, but not a bike," he says.
The proportion is similar in NZ.
"We need those people to come back to motorcycling and we want them on a Harley."
He faces two challenges - that a 500cc bike's quality and character can live up to Harley-Davidson's hairy-chested persona at this price, and getting bikes on Kiwi dealer floors before keen buyers source them direct from overseas markets.