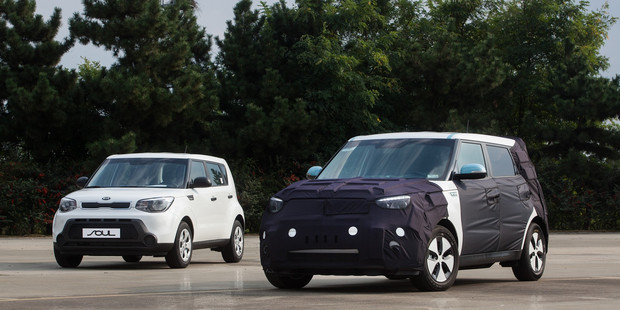 Anew all-electric version of the Kia Soul is scheduled to go on sale in overseas markets during the second half of 2014, Kia Motors has confirmed.
The Soul EV will be its first electrically driven, zero-emissions family car marketed outside Korea.
"The new Soul EV will be at the forefront of Kia's new 'Clean Mobility' programme to provide environmentally friendly transport to our customers around the world when it goes on sale globally next year," said Thomas Oh, the group's executive vice-president.
"Although it is Kia's first globally sold all-electric vehicle, the Soul EV is our second-generation battery electric vehicle and significantly benefits from our in-depth experience gained from development of the Ray EV and proven daily operations of the Ray EV fleet for the past three years."
Equipped with a high-capacity 27 kWh lithium-ion polymer battery pack, the Soul EV will be able to drive more than 200km on a single charge.
The front-wheel-drive Soul EV prototype test cars are built on modified versions of the 2014 Kia Soul and are powered by an 81.4 kW electric motor, producing a generous 285Nm of torque. The motor delivers its power to the front wheels through a single-speed, constant ratio gear reduction unit.
Thanks to instantly available torque, the electric drivetrain will ensure the Soul EV is a fun-to-drive vehicle with rapid acceleration (standstill to 100km/h is predicted to take less than 12 seconds) and a top speed in the region of 145km/h. To maximise the efficiency and potential range of the Soul EV, regenerative braking captures and recycles into the battery the energy generated while the car is coasting and braking.
Charging is accomplished by plugging the Soul EV into any standard household electricity supply. Recharging times are up to five hours for a fully depleted battery using a standard 240v or 230v household outlet, or 25 minutes on "fast" charge with 100kW output.