International scholarship is worth $325,000 for young driver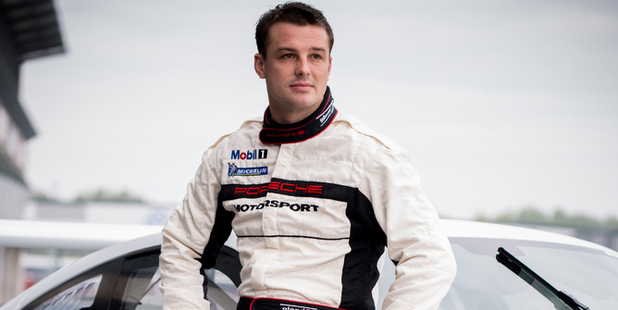 When I got the call from Germany, I couldn't quite believe I'd won. Earl Bamber New Zealander Earl Bamber has smashed the international competition to pick up funding for a European Porsche campaign.
The 23-year-old has won the Porsche Motorsport International Cup Scholarship challenge, which might be a bit of a mouthful, but comes with a much-needed boost for a 2014 Mobil 1 Supercup Campaign - to the tune of €200,000 ($325,000).
Bamber was nominated by the Asia Carrera Cup organisers to take part in a shoot-out at Germany's technical Oschersleben circuit against seven other Porsche one-make series drivers from around the globe.
It wasn't just a fastest lap competition around the 3.7km circuit, but contenders were set tasks to demonstrate their understanding of technical issues and the analysis required to set up the Porsche 911 GT3 race cars.
Part of the process included the simulation of a full qualifying session and a race.
"It's a dream come true," says Bamber. "When I first entered the Carrera Cup Asia, it was my goal right from the start to be nominated for the Cup Scholarship.
"But when I got the call from Germany, I couldn't quite believe I'd won.
"In the Porsche Mobil 1 Supercup, which is contested alongside Formula 1, I'll be up against some of the world's best GT drivers. I'm really looking forward to pitting myself against them."
Porsche China motorsport manager Oliver Schwab is justifiably pleased with the fast-paced young Kiwi.
"We are proud that a driver from the Carrera Cup Asia was able to win this international competition and represent us in the upcoming Porsche Mobil1 Supercup season," he said.
"In his first season with Porsche, Bamber adapted quickly to the unfamiliar vehicle and has become the man to beat."
Jonas Krauss, manager of the Porsche Mobil 1 Supercup, said: "After evaluating all the data and an extensive analysis of lap times, Earl Bamber gave the most convincing performances of all candidates.
"He is quick and experienced as a pilot and his personality also impressed us.
"I'm thrilled to welcome him to the world's fastest international one-make series for the 2014 season."

Bambi power
Earl Bamber kicked off his racing career in go-karts, winning his first Kiwi title at just 8. He was into Formula Fords at 15 and, two years later, was racing in Asia. He won the Asian Formula BMW title and set fastest laps, achieved pole and sat on the podium in Formula Renault V6 and Aussie Formula 3. A turning point was 2008 with two vice-championship trophies - Formula Renault V6 Asia and the Kiwi Toyota Racing Series. He finished on the podium in the A1GP driving Black Beauty three times in 2009 and, the next year, carbon-copied his 2008 successes. He convincingly won this year's Porsche Carrera Cup Asia with seven victories.