We love this $71,900 beauty - but one of our readers will own it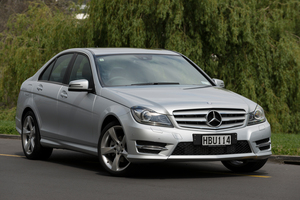 We're a bit privileged here at Driven - not only do we get to cover motor shows and motorsport but we get sneak previews of upcoming models and then we get to drive them.
So it's really nice to see the readers of Driven and the New Zealand Herald getting the chance to get into the latest and greatest from a brand like Mercedes-Benz.
The C-Class Dynamic Edition is an excellent machine - but unlike us, who have to (often grudgingly) return cars from whence they came, one lucky reader will get to take this beautiful saloon home ... forever.
As part of the paper's 150-year anniversary celebrations, the C-Class Dynamic Edition has been offered up by Mercedes-Benz New Zealand, and we took the car out for a couple of days to see just how well it stacked up against the standard C-Class.
Listed at $71,900, the C200 Dynamic Edition carries more than $11,000 of extra bells and whistles without costing the punter a penny more.
That in itself is a pretty good thing, but it's the features themselves that are impressive.
"The C 200 Dynamic Edition will provide the New Zealand Herald's lucky winner many years of Mercedes-Benz motoring pleasure at its very best," says Mercedes-Benz NZ general manager Ben Giffin.
The C-Class has sold more than 10 million units globally, making it not only one of Mercedes' star players, but one of the success stories in the luxury segment.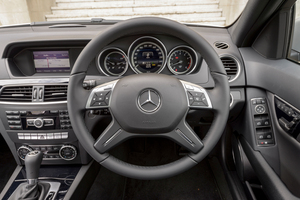 It produces 135kW of power with a 270Nm serving of torque, more than enough to eat up New Zealand's roads with aplomb, but it does so in fairly frugal fashion. After several days combining urban and country driving, the car settled at 8.5L/100km - which in the current era of spiralling prices at the pump gives some real peace of mind.
The extras list includes a styling kit designed by Mercedes' highly regarded AMG performance division, giving a sportier and more aggressive look than the base model with a reimagined front apron giving a wider, stauncher look and slick side sills that give the impression the car is really stuck to the road, especially with 18-inch five-spoke alloy wheels.
There's an electric glass sunroof with tilt and slide function to suck up a bit of the summer and comfortable electric seats with a memory function to return the seat to its new owner's preferred position after the rest of the family have had a go - as they're going to want to.
One of the stand-out features of this special edition is the intelligent lighting system with clear and bright Bi-Xenon lights that follow the contours of the road ahead and even automatically protect oncoming traffic from glare without compromising light distribution for the driver.
On top of the host of Mercedes-pioneered safety systems, this is one of the best machines in its class for occupant and pedestrian protection.
To be frank, if we could get away with keeping it ourselves, we would.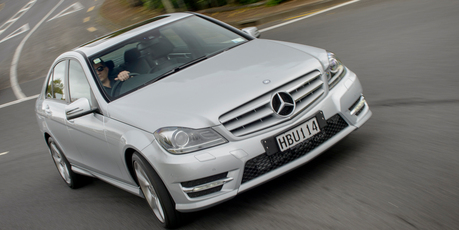 For details on how to win head to the link