Years of struggle are paying off, Kiwi racer tells Eric Thompson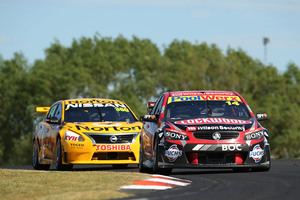 Kiwi driver Fabian Coulthard has been plying his trade at V8 Supercar racing in Australia for several years, and, through no fault of his own, has been punted from pillar to post through various teams.
But now it seems he's found a home at Brand Jones Racing, where his undoubted talent has been matched with a car that works consistently well in his hands.
The 31-year-old is in fifth on the championship table and has had a couple of wins this season to get that monkey off his back.
Driven spoke to him recently about his year and how he's feeling now that he's finally at the sharp end of the championship.
Your season is shaping up quite nicely and to get across the line at Bathurst after all your trials and tribulations on the mountain must have been a relief?
It was a relief, but we would have liked to have had finished a bit higher up. But we finished the race and moved up in the championship. We're still in the hunt and we have a couple of rounds left so we'll be working hard to get a few more points.
All professional drivers want to win all the time, but realistically, where do you think you'll finish in the championship this year?
I'd love to win and get more race wins, and if I didn't want that I'd be disappointed in myself. Realistically, if we can finish in the top three that would be awesome. The top five is great, but getting higher is the goal. This year has been good for me in gaining confidence. I've always known I had the ability to do a good job, but to finally get the results is testament in itself.
You've shown flashes of pace in the past but this year it seems consistency has been the main factor in you doing well?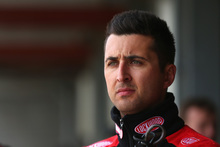 It shouldn't be a surprise to anyone that we're doing well. I've won plenty of titles in karts, won the Formula Ford championship and won the Carrera Cup championship. It's not like it's the first time I've won a race. I just go about my business and I'm not too fussed about what other people think. I remember all those people who helped me along the way in my career, and do it for them and myself. All the hard work is paying off now.
You've been handily placed in the championship most of the year. What was it like handing the keys of your car over to a co-driver in the endurance rounds? We saw what happened to James Courtney's position on the table after Greg Murphy had his accident at Bathurst.
It's not too bad. I had a fair bit of involvement in getting Luke [Youlden] this year. I've got faith in him, as he's done a lot of enduro racing so knows what is expected. All the enduro drivers are professionals, and it only takes a few laps for them to get settled in.
Would it be fair to say this is you're best season in V8 Supercars?
Without a doubt and this is probably the best car I've had in the championship. It's been a good year and to be fifth is satisfying. In the past, it's been the endurance rounds that have let me down. There are so many points on offer, you can't afford to have a bad event. Let's hope it keeps getting better.