Richard Edwards reports on commercial vehicle testing safety reforms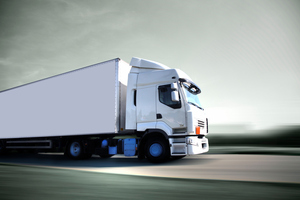 A wider range of options will be available for the certification of New Zealand's commercial vehicles under plans from the NZ Transport Agency.
The draft Certificate of Fitness Service Delivery Regulatory model lays out plans for how commercial vehicles - including heavy trucks, buses and taxis - will be examined and certified as safe for the road in the future.
The document has yet to be officially released but was leaked to automotive trade magazine AutoTalk by a member of one of the industry consultation groups that have been involved in the process.
The changes are part of the ongoing Vehicle Licensing Reform, which has already triggered significant changes to the Warrant of Fitness system.
The NZTA in the draft says its goal is to reduce costs while maintaining safety levels.
"The goal is to enable competitive provision of CoF services that ensure vehicle safety outcomes are maintained or improved while optimising the balance between customer benefits and regulatory costs."
The proposed structure says it is aimed at providing "competitive provision" of CoF services, which are currently provided almost exclusively by Transport Service Delivery Agents - Vehicle Inspection NZ, Vehicle Testing NZ and the Automobile Association.
The previous system kept inspections separate from the provision of other repair services, but this provision will now be removed - provided the inspecting firm does not have a financial interest in the vehicle.
Inspections will be able to be bundled with other services, such as an inspection with a repair, but there must be clear steps between the stages. The system will likely see companies responsible for maintaining a trade vehicle able to inspect it as well.
The approval of the site used to inspect the vehicle is also likely to go in the long term.
The NZTA says new audit processes will be established to ensure the integrity of the new system.
In the document, the NZTA suggests such changes will be complete by September 1, 2014.