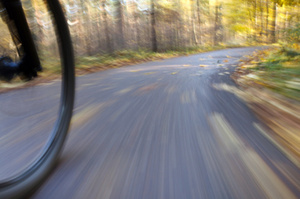 BIKE WITH A PUSH: The Greyp G12 is a Croatian invention. It's part bike, part motorbike and starts with a fingerprint. In fact, user profiles can be attached to separate fingerprints. Start the bike with your thumb to activate Street Mode or with your middle finger to activate Speed Mode to travel at up to 65 Kph. Regenerative braking helps charge the Lithium-Nanophosphate battery-cells. Pedal if you like or let the battery do the pushing. A full charge will take you up to 120 Km. The bike weighs 49 Kg, so it may be quite a push by pedal alone.
GO FOR GOLF: Does your golf cart speed across water hazards and fly over sand traps? Probably not. The BW1 Golf Cart Hovercraft does though. The 65-hp twin-cylinder Hirth engine lifts it 23 cm off the ground and speeds it along at up to 72 Kph. It carries 4 passengers and 2 golf bags Why stick to the golf course with this cart?
VACUUM PACKED FRIDGE: The Freshness Center refrigerator from Siemens has 3 different storage zones. There are the usual fridge and freezer at top and bottom, but between them is a vitaFresh section with a crisper drawer and a vacuum drawer. Both drawers keep food cool, but the vacuum drawer, intended for food that spoils easily such as raw meat and fish, is hermetically sealed with a special handle. Press a button to activate a pump that reduces air pressure in the drawer by 300 millibars. Siemens claim this keeps food fresh up to 5 times longer. That does make sense, though perhaps keeping such fresh food well-wrapped would do the same job.
MOVING BILLBOARDS: California are planning a pilot programme for electronic license plates. Such plates don't just carry imprinted numbers and letters, but can instead display messages such as the words Stolen or Expired, or even an ad. A central server would interact with the plates via a mobile data network. Of course, one issue is that the server would then always know where each vehicle is. How wonderful it will be once hackers have figured out how to subvert the plates with their own messages.
A SPRING IN THE STEP: The KineSpring Knee Implant System is intended as an aid for those with knee osteoarthritis to help relieve pain. The spring is attached to the bones around the knee and helps reduce the knee joint load by up to 13 Kg. No bone, ligament, or cartilage is removed so the procedure is reversible. That would beat taking endless painkillers.
Miraz Jordan, knowit.co.nz