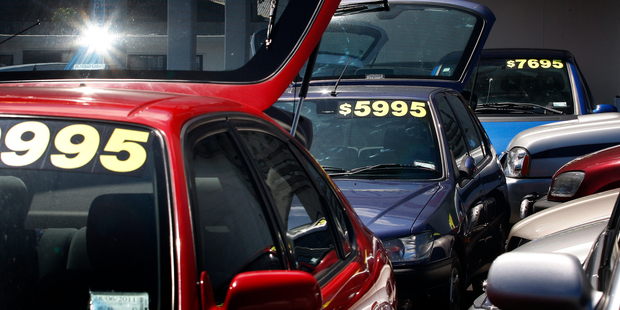 A key document in the second-hand car sales process will be changed after problems were highlighted in a Herald investigation.
The Consumer Identification Notice which tells customers key details about a car they want to buy is under review.
The review was called when the Herald raised with Consumer Affairs Minister Craig Foss what appeared to be a misleading section of the document.
The section of the document told consumers whether the car had been imported to New Zealand as a damaged vehicle.
The statement contained a technical loophole which allowed car dealers to declare the car to be "imported as undamaged".
The Herald inquiry showed almost all cars imported into the country were not properly checked until they were going through government-approved workshops in New Zealand.
Because the damage was not identified until the cars were here, they were not considered by car dealers to have been imported damaged.
The Herald found that meant 50,000 damaged cars had been sold as "imported as undamaged" in the past seven years.
Mr Foss said there would be a change to the document after consultation with the wider car and consumer sector.
"Officials have provided me with a report looking into the Consumer Information Notice and it is clear that information provided on the current CIN could be more helpful," Mr Foss said.
He said he had decided to make the change "to provide more meaningful information for consumers and help them make a more informed decision when purchasing a vehicle".
The loophole was identified by former second-hand car salesman Chris Jellie, who had worked in the motor industry in New Zealand and Japan.
Mr Jellie said the issue with the Consumer Information Notice was only one of the flaws apparent in the car import trade. He said the entire inspection process needed to be overhauled.
The second-hand car industry has supported the scrapping of the CIN card, which was introduced in 2003 to give consumers more information.