David Linklater looks at ways of joining fast company without breaking the bank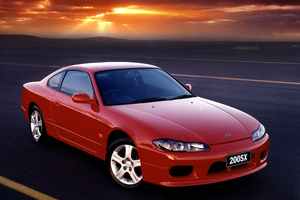 Hands up who likes to go fast. Oh right, that's everybody.
Speed is a relative thing of course, often achieved in direct relation to the money being spent. But there is a single measure that we all seem to agree upon: the benchmark 0-100km/h sprint, which is a good indication of a car's power-to-weight, engine performance and gearbox.
Speed is relative, especially when cars get faster with each new generation. A modern supercar isn't worth its exotic badge unless it can hit 100km/h in under four seconds these days. Muscle cars need to do it in under five. Sports cars are a big hit at six. A decent hot hatch needs to get to 100km/h in seven seconds or less.
These numbers really matter to the people who make these cars and to the people who buy them.
But what's considered fast for real-world people in real-world cars? I reckon eight seconds is something of a watershed time when it comes to standing-start acceleration. It's achievable in mainstream machinery, but still feels pretty quick when you're behind the wheel.
As a point of reference, consider the humble but hugely popular Toyota Corolla: the latest model gets to 100km/h in 9.7 seconds. So eight or under is still quick by 2013 standards.
You could spend up large in the new-car market to get there.
But we thought it would be more fun to think of cheap ways to go fast. For example: which used cars can crack the eight-second barrier for less than $10,000?
There are some obvious ones, of course. We could have given you a list of old Subaru WRX, Mitsubishi Evo and HSV models, but that would be too easy. Instead, here are five cheap ways to go fast that might surprise you: they're not all obvious choices, but we found examples of each for less than $10k and every one of them will get to 100km/h in under eight seconds. Some are even relatively cheap to run and reliable.
NISSAN 200 SX (1999-2002)
The last S15 generation of the 200 SX is special for a lot of reasons. It was the last Nissan to wear the Silvia badge in its home market and this final model was only officially sold in Japan and Australasia. It's a proper rear-drive sports coupe.
But the most special thing about the 200 SX is that it will rocket to 100km/h in 6.5 seconds, which means it's as much a performance-car bargain now as it ever was. The only challenge might be finding one that hasn't been ruined with over-the-top engine and chassis modifications.
HONDA ACCORD V6 (2003-08)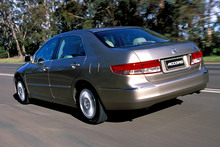 The Thai-built Honda Accord V6 was introduced in 2003 as a foil to the smaller and sharper Accord Euro.
It was arguably the most refined "big six" on the market and also the least interesting, both visually and dynamically.
But yesterday's disappointment is today's delight, because the Accord V6 was also an astonishingly quick car for its time.
And for this time. It'll race to 100km/h in eight seconds and surprise the heck out of everybody around you doing it.
MITSUBISHI AIRTREK TURBO (2002-05)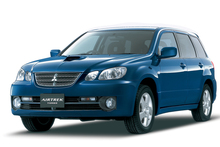 Another Japanese domestic market oddity that made it to New Zealand. The Airtrek preceded the Outlander crossover, but as well as the mainstream models Mitsubishi offered a slightly mad turbo version, powered by a detuned 177kW version of the Lancer Evolution automatic powertrain.
With the benefit of hindsight, the Airtrek Turbo is more furious than truly fast, but it will still hit 100km/h in 7.8 seconds and make lots of whooshing sounds getting there.
TOYOTA COROLLA GT (2003-04)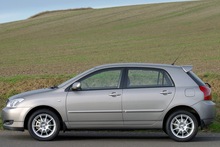 So, we were talking about Corollas, right? There have been a few Corolla GTs over the years, but this one may be the most outrageous. Imported from South Africa, this particular version is powered by the Yamaha-developed 141kW 1.8-litre engine from the Celica of the time.
It's a powerplant known for its revability and durability, which is just as well because peak power is not delivered until 7800rpm. You only need second gear to hit 100km/h, in 7.8 seconds.
If you don't have any luck finding the Kiwi-specification Corolla GT, keep an eye out for the South African original called RunX RSi. The same car was also sold in Australia as a Sportivo and you might even come across a British version called T Sport (not to be confused with the New Zealand TS dress-up kit of the time).
MERCEDES-BENZ C230K (1993-2000)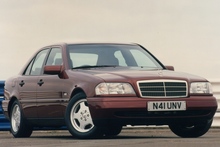 Bit more risky, this one: a premium car from a time long ago. But what a great machine: the C230 Kompressor marked a return to supercharging for Mercedes-Benz after half a century and boasted 141kW from its four-cylinder engine, enough to propel it to 100km/h in 7.5 seconds. We found a New Zealand-new C230K for just $7500, with 158,000km on the clock. That's really just delivery miles for a Benz.