Tradie seeks a good utility vehicle, but which workhorse will really deliver?
The dilemma: Graham has just returned to New Zealand to start his own business after plying his trade as a carpenter on Australia's Gold Coast for the last four years. He is used to driving a double cab ute which is the popular tradies' choice on the Coast and wants to continue with that style of vehicle.
The Hilux diesel is his preferred choice of wheels but rumours of engine problems and high service costs are making him a little nervous.
He cannot afford buying direct out of the showroom but doesn't want to face high running costs by buying a high mileage second-hand ute either.
"Are you able to provide any advice or suggest alternative vehicles that may suit? The new Ford Ranger is one that really appeals but out of my price range at the moment," says Graham.
Every manufacturer has their issues and niggles of some sort if the truth was known.
The perfect motor vehicle has yet to be produced.
Don't forget also when a vehicle sells in big numbers like the Toyota Hilux, then some of those issues become a lot more well-known and therefore, come up for discussion a little more frequently.
What you have highlighted are a couple of important points when looking for any second-hand vehicle but especially so with commercials. A proven and well-documented past service history should always be asked for along with a clear understanding of what the vehicle was being used for prior to sale.
I'm a big fan of using the correct grade of oil regardless of petrol or diesel engines, so that's another important piece of information to try and obtain.
Any past work undertaken connected to an engine overheating issue should also be investigated fully as well.
Once those boxes have been ticked then get a pre-purchase inspection carried out.
Where there are supposedly known issues with a particular make and model, then get them checked out by a garage or mechanic who knows the product and what to look for. Finally, always consider the benefits and negatives of buying privately or through a dealer.
Buying from a dealer you have some protection under the Consumer Guarantees Act so in theory you would not want to pay a higher price if purchasing privately where there are no such guarantees. The budget: $25,000-$30,000
The shortlist
Toyota Hilux (2008)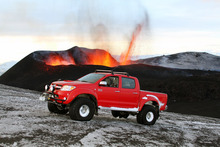 If a 2WD manual will do the job for you, you may pick up a later model with lower kms and potentially lower risk. If 4WD is preferred, then you may have to be prepared to pay a little more or look at older models.
Nissan Navara (2010)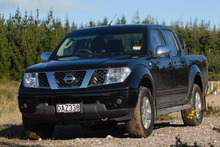 The benefits of not being number one when sold new is asking prices second-hand can often be a little cheaper. The Navara is an old favourite for many and you may pick up plenty of extras that were fitted from new.
Mitsubishi Triton (2010)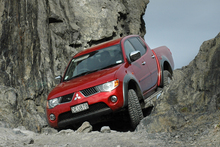 Another ute that may not be everyone's first choice when buying new but second- hand they can offer great value for money. Mitsubishi has been in this part of the market forever and has a pretty solid overall reliability record.
Driven recommends
Be prepared to phone the respective franchise service departments and ask how often, how much and what work is actually done during a routine service. It may help you decide which brand potentially is the cheapest to own and maintain long term.

Need a new car? Contact us at driven@apn.co.nz