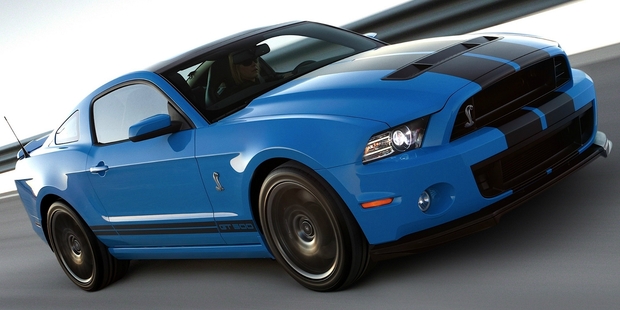 Ford will sell its iconic Mustang in New Zealand and Australia, it was announced this afternoon.
Revealing little more than the fact it will be a right-hand drive version and that it is a very well-known model, it was part of an event in Sydney unveiling its latest vehicles in its push towards its 'One Ford' global model mix.
Mustang's engine options were not covered, although it is expected that there will be one of the EcoBoost direct-injection turbo four cylinders in the mix.
"Performance car buyers will be able to get behind the wheel of the legendary Mustang when it returns to Australia in right hand drive," said Ford executive VP Jim Farley.
"The car has a unique connection with customers. It speaks to who we are - allowing you to enjoy the freedom of the journey like never before.
"One Ford is opening the door for Australians and consumers around the world to our best-ever portfolio of vehicles and giving them new reasons to look again at Ford.
The Ford Mustang is one of these vehicles."
As expected, the three-cylinder one-litre EcoBoost Ford Fiesta was also announced, followed by the next-generation Mondeo, with its Aston Martin-style grille. Mondeo will include a new engine option, the direct-injection 1500cc EcoBoost, with 133kW on tap.
The 2014 Ford Falcon was also given the sneak preview treatment, again quite light on detail.
SUVs and commercials were high on the agenda, including the EcoSport, Kuga, Transit, Territory and the highly successful Ranger.
Ford also showed its Aussie-designed Everest concept, a more hardcore off-road machine with seven seats - a people mover for the mud. It is touted as a potential Territory replacement, when the 2016 factory shutdown takes place.
Ford CEO Alan Mulally glossed over recent negative announcements and underlined the company's commitment to the Australian market by showing a video focusing on the company's history there.
It included noting that the Geelong AFL club was saved from the brink of bankruptcy when Ford agreed to pay a year's sponsorship up front.
Ford announced in May that it would shutter the company's two assembly plants at Broadmeadows and Geelong, and would discontinue the long-running Falcon nameplate and the Territory large SUV, based on the Falcon platform. The plants will be closed in 2016.
Ford Australia MD Bob Graziano said the company would complete its global model line-up refresh by 2017. He noted sales increases in market segments on the strength of the small Fiesta and its successful Ranger truck.
Design boss and Ford Asia Pacific VP Dave Schoch noted that Ford has added $200m to its Australian R&D budget this year, bringing its total investment in Australia to AU$1.9bn in the last six years. In a shameless dig at arch rivals General Motors' arm Holden he said that Ford is without doubt the largest R&D investor in the Australian automotive industry.