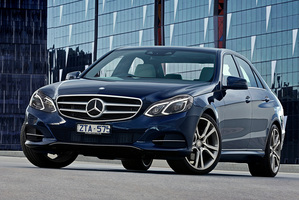 Mercedes-Benz New Zealand is joining the increasing list of brands offering a hybrid diesel to customers with the launch of the E300 BlueTec sedan.
Priced from $138,000, the sedan is powered by a 2.2-litre diesel engine and a 20kW "electric machine", as Mercedes calls it.
The car automatically selects electric or diesel mode though you can monitor the electric machine via a graphic on the dash (pictured).
The pull for buyers is the low emissions and fuel economy - just 113g CO2 and 4.3l/100km compared with the "normal" E250 diesel's 129g and 4.9l.
Mercedes-Benz NZ managing director Ben Giffen is unsure of how many Kiwis will pick the hybrid diesel.
"Being the first hybrid vehicle in our New Zealand product line-up, it's difficult for us to predict sales volume," he said. "However, we are extremely confident that once customers experience the seamless drive of the E300, we expect to not only convert some of our traditional petrol/diesel E-Class owners, but also people considering Lexus, BMW or Peugeot hybrids."
But unlike Peugeot when it launched its hybrid diesel 3008 and 508 last month, Mercedes won't be offering customers a 50,000km RUC rebate.