Safety ratings, size matter, but accident avoidance tops both factors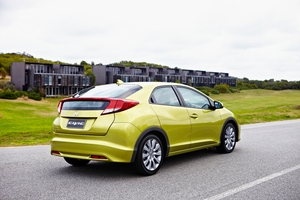 It's safety first for Shona when it comes to car buying so she wants to know whether size adds protection.
"An example I found on one safety-related website was the 2013 Suzuki Swift scored an almost identical score to a 2013 Honda Euro. It is larger than the Swift, so does that mean the body size alone would allow more protection in a crash?" she asks.
While the current crash testing programme is identical regardless of vehicle size, comparisons should only be made between vehicles that have been tested from the same class (size) category.
A heavier vehicle will tend to have an advantage if it comes in contact with a smaller vehicle. This is not to say an old and heavy vehicle is safe, however, especially if it were to collide with a late-model vehicle of a similar size or if it were to come in contact with a solid object.
The Australian New Car Assessment Programme (Ancap), which is an independent body supported by a variety of different organisations including the NZ Government and the AA, lists the following vehicle classes: small, medium, large, sports, people mover, compact SUV, medium SUV, large SUV, ute/van.
Vehicles selected for testing are ones sold new in Australia and New Zealand. If an identical new model is crash-tested in Europe (Encap) those results are added to the official Ancap safety ratings list.
The testing comprises the following:
*Frontal offset impact: simulates colliding with another vehicle of similar mass travelling at 64km/h.
*Side impact: simulates two vehicles colliding at 90 degrees at a speed of 50km/h.
*Pedestrian: simulates an accident in which a pedestrian is hit by an oncoming vehicle at 40km/h.
*Pole test: simulates an accident in which a car collides with a fixed object such as a tree or pole (test not undertaken if a vehicle is not fitted with head-protecting side curtain airbags).
Points are awarded for each individual test (up to a maximum of 37 points in total) with an overall star rating given at the completion of the crash test programme. Extra points are also awarded if a vehicle is fitted with other safety features including Electronic Stability Control (ESC), seat-belt reminders and Anti-Locking Brakes (ABS).
The more stars awarded the safer the vehicle, with five stars being the highest score in the current Ancap programme.
So, to answer your question: yes, while the Suzuki and the Honda had almost identical crash test scores (both would have been awarded a five-star rating), it is possible - but impossible to predict for certain - the Honda may still have an advantage if both vehicles were to come in contact with each other because it is a larger and heavier vehicle.
Accident avoidance is the priority so buying any vehicle with safety features such as ABS and ESC is recommended (understanding what to expect when they do activate is also very important).
Commonsense has to prevail because not everyone can afford new or near-new vehicle ownership. Plus, driving a vehicle with a high safety rating is never a total guarantee of avoiding serious injury or death in the event of an accident.
Driving to the conditions, keeping to the speed limit, not driving under the influence of alcohol or drugs and ensuring the vehicle is in roadworthy condition (especially tyres) are still potential life savers.