Next year's championship sees another big name step forward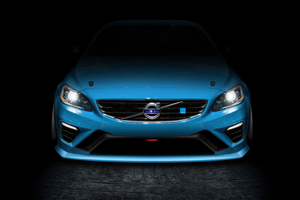 At least two fully factory-backed race teams will be in next year's V8 Supercars championship.
Following Nissan's involvement in the category this year, Volvo says it will dust off its Australasian touring car pedigree and join next year.
It's not that much of a leap for the luxury car manufacturer to go head-to-head with Ford, Holden, Nissan and AMG Mercedes, as Volvo won the Australian Touring Car Championship in 1986 with New Zealander Robbie Francevic in a Volvo 240T.
This year marks the 15th anniversary of Volvo winning Australia's most famous race, the Bathurst 1000, with Kiwi Jim Richards behind the wheel of a Volvo S40. The co-driver was Rickard Rydell.
"Volvo has a rich motorsport heritage in this country and we're determined to add to this heritage, while strengthening the presence of the S60 model line and the Volvo brand here in Australia," said Volvo Car Australia managing director Matt Braid.
The manufacturer will join forces with Volvo Car Group's global motorsport partner Polestar to create a partnership with the well-regarded V8 Supercars team Garry Rogers Motorsport to form Volvo Polestar Racing Australia.
"The new Car of The Future regulations offers a perfect platform for our Volvo S60," said Volvo Car Group executive motorsport director Derek Crabb.
Polestar has been Volvo's global performance and motorsport partner since 1996 and has campaigned Volvos in the World Touring Car Championship and the European Touring Car Championship.
The outfit, which leads both the manufacturers' and drivers' championship in the Scandinavian Touring Car Championship, will take on the responsibility to produce the V8 engine and assist Garry Rogers Motorsport in the development of the S60 V8 Supercar.
"We are very proud and excited to take on this new challenge and we will do our absolute best to utilise our 17 years of experience racing with Volvo, and add engineering and development strengths to the already competent team at Garry Rogers Motorsport," said Polestar owner Christian Dahl.
V8 Supercars team Garry Rogers Motorsport - which this year celebrates its 50th consecutive racing season at the top level - will take on the responsibility to build and race two V8 Supercar Volvo S60s from 2014.
"The opportunity to align ourselves with Volvo and Polestar is first class," said Rogers. "Most heartening of all, I am dealing with people who understand racing from an engineering perspective and the personal, day-to-day matters you need to have experienced to achieve success."
Volvo Cars New Zealand general manager Steve Kenchington is delighted the manufacturer is re-entering V8 racing especially with its connections to the category and its links with New Zealand drivers.
"One of the great things around this decision is that Scotty McLaughlin will be driving one of the new cars," he said.
"I believe they might be basing the engine on the one used in the XC90 and the S80 that was a collaboration with Yamaha. We believe that's the block which might be developed for the V8 Supercar race model.
"From our perspective it's a dream come true that the days of old can be revisited especially with a young New Zealander at the wheel of a Volvo Supercar. It's hugely exciting to have a bit of local flavour to it."
This is quite a good move too for Volvo to harden the image of the brand.
They've always had a reputation for making good, solid, safe cars lacking in a bit of mongrel presence, despite having a damn good touring car race history.
Now could be the time to ruffle a few of the home county-types' feathers and attract a new generation of appreciative drivers who like something with a bit of something. Audi did it a few years ago, so why not Volvo.