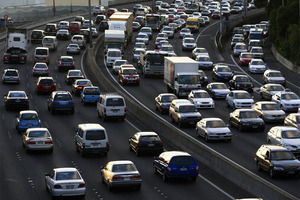 Police are urging motorists to drive to the conditions after a fatality-free start to Queen's Birthday Weekend.
Seven people died in four fatal crashes over the same long weekend last year.
Assistant Commissioner of road policing Dave Cliff said it had been a positive start but the real risk period began when holidaymakers started heading back home today.
He urged people to drive to the conditions after recent cold snaps and high winds in parts of the country.
Mr Cliff said very high winds in Central Otago had blown a few motorcyclists off their bikes and a campervan had been blown over near Lake Pukaki.
None of the motorcyclists was seriously injured.
Mr Cliff reminded drivers to be patient, get plenty of rest, keep speeds down and to refrain from drinking and driving.
"So far, all the messages seem to have been received because things seem to be pretty quiet out there.
"And the drink-drive message, which has been picking up at night time, that's been going quite well as well."
Police have also been enforcing the reduced holiday weekend 4km/h tolerance of speed limits.
"Crash data shows there's been a good solid reduction, since we started doing that, in the number of casualties. It seems to be well accepted," Mr Cliff said.
Last year, as well as the seven fatalities, there were 17 serious crashes and 59 minor crashes over Queen's Birthday weekend.
The official road toll period runs until 6am tomorrow.
- APNZ