Future winners need higher learning, writes Eric Thompson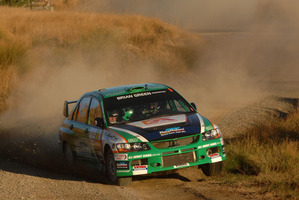 The new crop of rising motorsport stars across a range of disciplines who have been accepted for the 2013 Elite Motorsport Academy were announced at last weekend's Motorsport New Zealand Annual General Meeting.
Motorsport in this country has a long, proud history dating from the early 1900s. For decades enthusiastic amateurs - often with advanced engineering skills - built and raced cars.
Denny Hulme, Bruce McLaren, Chris Amon and Graham McRae made their mark internationally but, for 20 years, there were few Kiwis on the international scene. It was not lack of desire, but lack of opportunity for young people to achieve their goals.
It was also becoming apparent that by developing skill levels beyond the driver's seat, the top young competitors stood a better chance of forcing their claims for the attention of international teams.
In 2003, the MotorSport NZ Scholarship Trust was established to develop coaching paths for young competitors.
The Elite Academy was established in 2004 and developed with Excellence in Sport South Island to provide MotorSport New Zealand licensed competitors with a one-week intensive programme of physical and academy training that includes safety and nutrition.
Those selected for the annual academy have already demonstrated the ability to excel in their chosen motor sport.
Each graduate receives a customised 24-month follow-up package aimed at strengthening weaknesses and to ensure they retain and further develop the training regimes and educational opportunities demonstrated "in camp".
In 2008, with Sport New Zealand and MotorSport NZ, the Trust redeveloped the follow-up graduate development programme and enhanced the funding available to each graduate.
This was to ensure the services are being used to maximum effect. Failure to achieve established personal targets could lead to graduates being dropped from the programme.
"The academy has been a beacon of light over the past few years for young, up-and-coming motor racing competitors in New Zealand," says former Ferrari Formula One driver Chris Amon.
"It has become a vital part in the progression of young drivers in furthering their careers and own personal goals.
"The methods used have so often been ground-breaking and world firsts, and the value of the academy is there for all to see in the success that so many of the graduates have had on the international stage.
"It is important the academy continues to encourage, develop and support our home-grown talent in their quest to succeed and the academy has my full support."
There is very little, if any, driver training. It's not the academy's function to make the nine students accepted go faster, rather it is to focus on preparing their bodies and minds for high-performance, high-speed sporting careers, rather than specific driving skills.
Hayden Paddon, Brendon Hartley, Shane Van Gisbergen, Mitch Evans, Richie Stanaway, Emma Gilmour, Daniel Gaunt, Nick Cassidy and Chris Pither are but a very few who have made it to the international level in their chosen sport.

Dunedin course runs July 1-7 and the new intakes are:
James Munro (Christchurch), Formula Ford
Brendon Leitch (Invercargill), Formula Ford
Callum Quin (Auckland), BMWE30
Rowan Shepherd (Hastings), Formula First
Ethan Colman (Hamilton), Rotary Mini
Rally Category
David Holder (Mt Maunganui), Ford Fiesta
Rhys Gardner (Balclutha), Mitsubishi EVO 7
Kart Category
Christopher Sinclair (Auckland), Kosmic Kart
Reid Harker (Auckland), Kosmic Kart