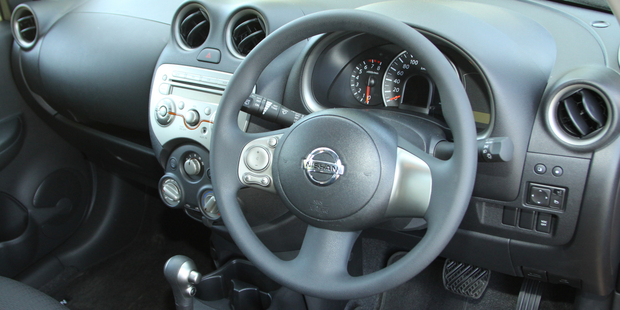 Japanese automaker Nissan has announced it is recalling more than 800,000 vehicles worldwide as a result of a steering wheel glitch.
The firm said in a statement filed to the Japanese transport ministry that it was calling back models of the Nissan Micra, otherwise known at the March, built in the UK between 2002 and 2006. It was also recalling models of the Cube, produced in Japan in the same time period.
Nissan said a bolt in both models' steering wheels had not been screwed tightly enough during assembly. The company planned to tighten the bolts or replace the steering wheels if necessary.
It is pulling back 841,000 vehicles in Japan, Europe, Asia, Latin America, Oceania, Africa, and the Middle East.
John Manley, managing director of Nissan NZ, said he had been advised that there was only one car in this country affected by the recall.
"What we need to know, and we'll put this to LTSA (NZ Transport Agency), is how many second-hand cars may be affected by that," he said.
"Our advice is there's a single vehicle sold in New Zealand that falls within the VIN range."
Nissan said no accidents had been reported and there was no danger of sudden failure.
Owners of affected cars would be contacted over the next fortnight to arrange a repair, which should take about 40 minutes to complete.
The call back comes after Nissan earlier this month recalled 500,000 vehicles globally over a defect in passenger airbags.
It also called back 51,000 cars last September over a separate steering wheel problem with the Qashqai model.