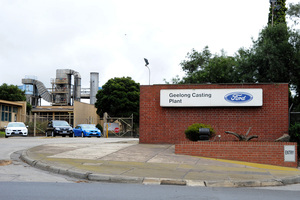 And if you've got photos of cars you've had that were built over there, send them to driven@apn.co.nz and we'll get a gallery going.Watching the death throes of a car industry is not a pretty thing. When the global financial crisis hit and Detroit's triumvirate of carmakers found themselves neck deep, there were rumblings about the future of Ford and General Motors' Holden in Australia. Then when Ford had to tighten the belt and General Motors had to go cap in hand to the US Government for a bailout, the writing was on the wall for a huge change in our automotive ecosystem.
Job cuts have been coming regularly, big-car sales - bread and butter for Ford and Holden - have been going through the floor and inventive approaches to saving both companies' bacon have been mostly ineffective. Even government assistance doesn't seem to have helped a great deal.
As today's Driven went to press, Ford had just announced it will be shutting both of its Aussie factories from 2016.
It wasn't a huge surprise, but was certainly bad news for the car industries here and in Australia. In New Zealand we don't rely on the Broadmeadow and Geelong factories entirely - Fords also come from a trio of European factories and Thailand, and we'll be sourcing the new EcoSport from India. Lease companies don't favour the Falcon these days either - a Mondeo or Focus is more likely to be signed up as a repmobile. It might even open up Ford NZ to vehicles that weren't on the menu.
There are questions around the V8 Supercars series. When the Car of the Future becomes a Car of Distant Memory, that series will undergo perhaps the biggest change that it possibly could. Nissan and Mercedes will be pleased with their move into the series, and according to rumour Chrysler will be the next manufacturer on the starting grid.
The future of Ford Performance Vehicles could be interesting. It was a joint venture between Ford and Prodrive, but was moved in-house when Prodrive pulled out this year. Ford has consistently scotched speculation that, as the Falcon was a dying nameplate, it would apply the go-fast treatment to some of its other products. FPV Kuga? Probably not.
Do you have good memories of Aussie-built machines? Let us know below.