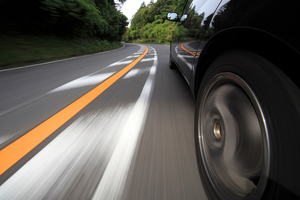 An online car dealer that placed thousands of fake bids on more than 500 of its own auctions has been fined $42,000 this afternoon.
Counsel for the company said its director, Masashi Umeoka, knew staff were "shill bidding" on $1 TradeMe reserve auctions, but did not know the scale of the behaviour or that it was illegal.
In its victim impact statement, TradeMe described the offending as "almost industrial in its scale" and said it was "the most prolific and damaging campaign in [its] history".
The Commerce Commission laid 13 charges against The Auto Co under the Fair Trading Act covering a period between June 27, 2011 and July 12 last year, when the company was removed from Trade Me. An investigation by the auction site found the company had placed more than 7000 fake bids over that time.
At The Auto Co's first appearance on March 5, the company pleaded guilty to all charges and is set to be sentenced this morning in the Auckland District Court.
The company also voluntarily paid $122,174 to TradeMe trust which has since been passed on to each of the 110 victims.
Defence counsel for The Auto Co, Donald Webster, said in his written submission that when Mr Umeoka was made aware of the behavior, he immediately sought legal advice to understand what had been done wrong and now fully understands the nature of the offending.
"The initial interview with the defendant's director made it clear that the defendant's director did not realise that it's actions were illegal," Mr Webster said.
"The practice is apparently rife in Japan, where the defendant's director comes from and it was not understood that it was illegal in New Zealand."
Judge Ajit Singh reduced the original sentence by almost half, giving the company credits for its co-operation, change in systems since the shill bidding was uncovered, the personal circumstances of Mr Umeoka that the company had already paid reparations.
He sentenced the company to pay a total of $42,000 for all 13 charges.
Trade Me head of trust and safety Jon Duffy said he was pleased to see the fine imposed.
"It's a good result, but on behalf of the Trade Me members ripped off along the way, we'd have liked the court to have issued a fine closer to the maximum which is $200,000."
Mr Duffy said shill bidding was "a blight" that sucked the oxygen out of an auction marketplace.
"Intentionally inflating the sale price via fake bidders is dishonest, and it undermines the trust of our community and the integrity of our website.
The company was the biggest motor trader on the site at the time and the case is the largest of its kind in New Zealand.