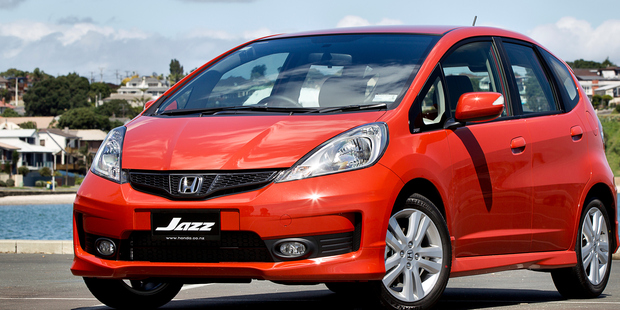 The dilemma: Alastair is after a new hatchback that is more than just a runabout - he wants to zip around town yet take trips away and have room in the boot for luggage.
"You recently featured new hatchbacks for under $25,000 but I'm keen on the Honda Jazz, the Ford Fiesta and the Hyundai i20," he says.
Well Alastair, if you are prepared to spend time on the various motoring websites comparing specification levels you will soon see the differences and upgrades from models priced at $25,000.
For example, the Hyundai i20 is basically the same, but different, compared with the Kia Rio that we featured. One noticeable difference is the increase in engine power in favour of the Kia (80kW v 73.5kW) although the engine size and transmission type are identical to the Hyundai. Combined claimed fuel consumption is a win to the i20 at 5.9l/100km v 6.4l/100km.
With open road travel and good luggage space being high on your wish list we would definitely recommend you don't let sales staff divert your mind away from comfortable seating plus adequate performance and interior space.
A long road test over undulating terrain plus an ease-of-parking test (parking sensors may be a minimum requirement) should be an absolute must for you.
The budget: $30,000
Honda Jazz
The Jazz 1.5-litre won't be beaten on interior space but how much space you actually require is something only you know.
Trying to determine an accurate claimed fuel consumption figure is a good example of overcomplication when you look at Honda New Zealand online. The recent hybrid version, which is retailing for just over $30,000, may also be worth a look.
Ford Fiesta
A good example of the extras you pick up with an increase in price. The Fiesta is a very good car made even better with the addition of an increase in alloy wheel size, fog lights, sport body kit, sport seats and sport suspension. These features complement what is already a very well spec'd vehicle in entry-level guise in terms of safety and comfort.
Peugeot 208
You get the option of a three-door or a five-door variant, which may appeal. Apart from its sporty exterior looks the 208's dashboard design is a standout feature which incorporates a user-friendly seven-inch colour touch-sensitive screen. Functions include radio, Bluetooth hands-free kit, music played through USB connection or audio streaming. Other nice touches include cruise control with a speed limiter function, automatic wipers, foglights and LED daytime running lights. Under the bonnet the power unit is not quite as riveting with the four-speed auto a little ho-hum.
Driven recommends: The Jazz if interior space is a priority. The Fiesta for all-round practicality and looks. The Peugeot if you want the Euro appeal and flair.

Are you looking for a new car, or struggling to make sense of what's good and what's not? Write to driven@apn.co.nz and our man Jack will give you the right information to get you in the right car.