Loads of extras with new limited edition Colorado Extreme utility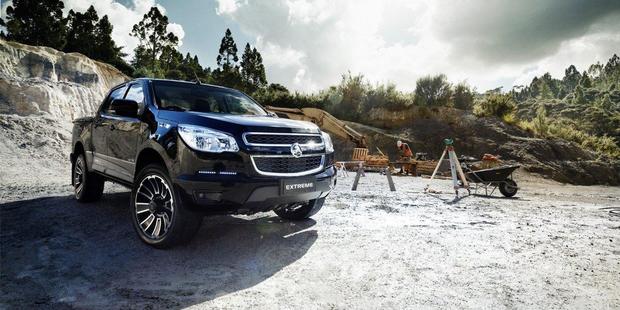 When the going gets tough, the tough get an extreme makeover - that includes leather seats, of course.
Holden New Zealand has just launched a limited edition Colorado Extreme ute that comes with all the features of an LT Colorado but with a whole lot more. The Colorado Extreme was developed for Kiwis by Holden New Zealand along with the committee representing Holden dealers and brings a powerful new look to the heavy-duty ute.
Holden NZ's marketing general manager, Marnie Samphier, is looking forward to the limited edition.
"We wanted to create a vehicle that really stood out and the Colorado Extreme does that and much much more, and that's just the exterior; the luxury appointments on the inside also make this a great option no matter what you are doing," said Samphier. "The leather-appointed sports seats with the Extreme branding embroidered into them are not only incredibly comfortable but also practical for that work environment and with the reversing camera, satellite navigation, parking sensors and more, this limited edition vehicle brings a lot to the table.
"And of course it comes with Colorado's class-leading 3.5-tonne towing capacity to manage the tough jobs."
The Extreme will retail from $38,800.