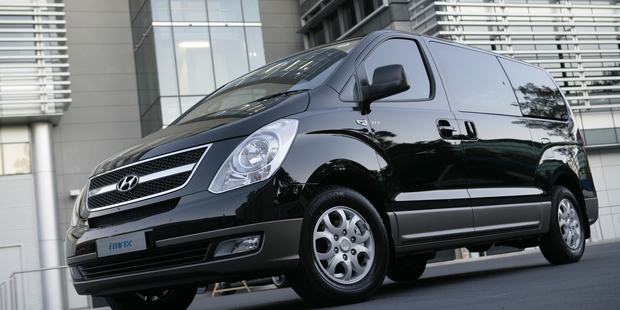 The dilemma: John is starting a personalised tour business around the central North Island and he needs a personalised large vehicle that will double as his private transport and for the business.
"I need it to fit six passengers comfortably, prestige is important, so is parking, and running costs are a consideration," says John.
He's looked at a used Mercedes-Benz Viona with seven seats, plus some Japanese imports. They range from 2004 to 2007 and include 3-litre petrol and diesel engines.
Well, John, in this line of business first impressions often count for everything but that doesn't always mean you have to buy a particular badge to run a successful business.
In your price range, particular caution will be required to ensure your preferred mode of transport is generating a healthy income and not sucking up the profits in expensive and unwanted repair bills.
I suspect for this business to succeed financially the vehicle would need to be on the road almost continuously and clocking up reasonably high distances per year. For this reason alone, diesel may well be the better option over petrol.
You need to be looking at the top end of your budget to help reduce risk further and source NZ new vehicles with a solid and well-proven service history.
The budget: $20-$25,000
The shortlist:
Hyundai H1 iMax
If you were prepared to stretch the budget a little more you could pick up a late model, NZ new, low mileage and well spec'd eight-seater iMax. Both the 2.5-litre diesel engine and automatic transmission are well proven. Safety boxes are ticked also with Electronic Stability Control and multiple air bags fitted as standard. Dual sliding doors mean entry and exit is easy plus separate A/C for passengers makes the journey all the more comfortable. Having Bluetooth fitted may also make your life behind the wheel a little more efficient.
Mercedes-Benz Viano
From what I can gather most of these coaches on offer were built around 2006, powered by a 3.2-litre, V6 petrol engine, and the majority are used imports. That would make me feel a little bit nervous. High fuel consumption with the petrol engine in comparison to a diesel engine is a big consideration. Passenger seats can slide and swivel in all directions, which may have some appeal.
VW Caravelle
The model that fits your budget was sold new in NZ and comes with a 5-cylinder 2.5-litre turbo diesel engine and six-speed automatic. Leather trim provides that look and feel of luxury along with centre swivel seats. In your current price range you will be looking at fairly high mileage examples. If the business takes off then that odometer will continue to roll upwards very quickly which will only increase overall running costs and potential down time.
Driven recommends: A late model Hyundai iMax has a lot going for it in our opinion. I suspect for this line of business a great personality along with a well-presented vehicle will always be the key to success.

Are you looking for a new car, or struggling to make sense of what's good and what's not? Write to driven@apn.co.nz and our man Jack will give you the right information to get you in the right car.