High-tech protection technology helps earn five-star award from Australasian watchdog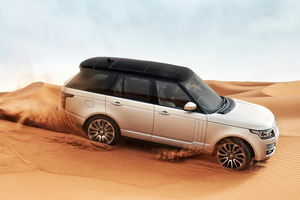 A sports coupe, a tough off-roader and a luxury hatchback have one thing in common - all three have received New Zealand's highest safety rating.
The Mercedes-Benz A-Class, Land Rover Range Rover and Toyota 86 are the latest recipients of five-star safety ratings from the independent vehicle safety organisation, Australasian New Car Assessment Program (Ancap).
The new A-Class hatch has a range of advanced safety technology, including collision
prevention assistance.
This gives the driver a visual and audible collision warning enabling them to react to an imminent crash. Autonomous emergency braking is available as an option.
An ''active'' bonnet is also standard on the A-Class. The bonnet is activated when sensors detect a pedestrian has been struck, and gives extra clearance between the bonnet and hard elements of the engine beneath, reducing the risk of serious head injury.
The Range Rover joins 15 large SUVs which hold a five-star Ancap safety rating.
This rating applies to variants with the TDV6 engine. The TDV8 and petrol variants are
unrated.
All variants of the Toyota 86 sports car also now hold the maximum Ancap safety rating.
Safety features available on the 86 include dual frontal, side chest and side head (curtain) airbags and a driver knee airbag, emergency brake assist and daytime running lights.
The 86's sister model, the Subaru BRZ, also holds a five-star Ancap safety rating.
Said Ancap's chairman, Lauchlan McIntosh: ''It doesn't matter what type of car consumers
are looking to buy - there's now a multitude of makes, models and car types which have achieved the maximum five-star Ancap safety rating.''