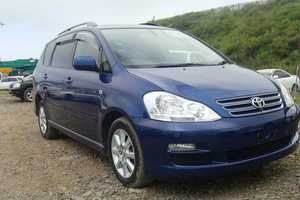 The dilemma: With four kids - aged from 16 to 22 - still at home, Rex and his partner need a people mover as the main, well, family mover.
His list of potential buys include the used imports Honda Mobilio and Nissan Pressage, plus used New Zealand-new Toyota Ipsum and Honda Odyssey.
"I wonder if it is better to buy the engine with the cam chain as opposed to the cam belt?" Rex asks. "I'd like to buy from a car yard as I like the warranty offered."
Well Rex, some in the industry will argue that you shouldn't get too hung up on looking at only chain-driven engines, especially in your price range.
Although a chain has no recommended replacement period, they can be problematic, with a lack of regular oil changes being one common reason for excessive chain wear. When they have to be replaced the cost is often considerably more than replacing a rubber cambelt.
A genuine cambelt is good for about 100,000km or five years (whichever comes first), so once replaced it may well see out your ownership period.
The trick is to buy a vehicle where the belt has been recently replaced or negotiate a buy price where you are not disadvantaged by having to fund the replacement costs straight away.
With the possibility of having six adults in the vehicle you'd need a vehicle with a engine size bigger than 1.8-litre regardless of how much interior space they have.
The budget: $8500-$9000
Nissan Presage
Sliding rear doors allow for easy entry and exit which make this an ideal family wagon for all age groups. Most of the Nissan Presage used imports are fitted with the sturdy 2.5 V6 engine. However, the extra maintenance costs of this engine compared with ,an in-line 4-cylinder is a downside.
Toyota Ipsum
Once again a lot on offer in your price range with a mixture of both New Zealand-new and used imports. A safe bet either way provided the vehicle has had regular servicing.
Honda Odyssey
A practical family vehicle with good road manners and loads of space. There appears to be no shortage of them for sale within your price range either (and fitted with timing chains). Many are used imports so you need to be very careful. They can come fitted with Constant Variable Automatic Transmission (CVT) which was never part of the spec level when this model Odyssey was sold new in New Zealand, which could cause problems at some stage.
Driven Recommends
Remove the confusion and risk and take the safe option with the Toyota Ipsum.