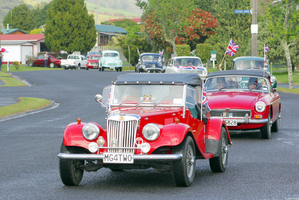 Hundreds of British car fans are expected at Auckland Domain this morning for the return of the Great British Car Rally.
Mayor Len Brown will host a civic event before waving off around 150 cars on the nationwide tour.
The convoy will head to Tauranga, Gisborne and Wellington before crossing to the South Island next week.
High Commissioner Vicki Treadell is driving a classic Jaguar in the rally, and says the rally features classic and modern British cars on great kiwi roads.
"This is very much a sort of kiwi lifestyle thing, to have that wonderful classic or vintage car, and to enjoy it.''
It is the first time the event's been held in 15 years.