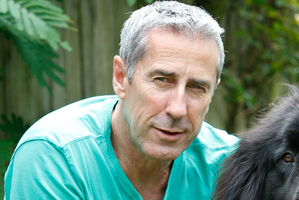 A former top police officer says the road toll will climb within a few years because of "narrow-minded" changes to the warrant of fitness regime.
He also says police officers aren't mechanics and shouldn't be getting under cars to check vehicles' warrant compliance.
Former head of the Waitemata District serious crash unit sergeant Stu Kearns spoke with the Herald to outline his concerns about changes to New Zealand's warrant of fitness regime that will see cars registered after January 1, 2000, requiring a yearly check for a WoF instead of every six months.
New cars will undergo an initial inspection but will not require a WoF for a further three years.
Mr Kearns, who stepped down in 2010 ending a 28-year career as a traffic cop, said it was naive to compare New Zealand and other countries' warranting systems when implementing the changes as most other countries had far superior driving behaviour records and very few accepted secondhand Japanese import cars.
"New Zealanders aren't very well-behaved on the roads and, personally, I see the road toll will increase because of this," he said.
"They might save $159 million but each road death has a social cost of about $3 million per person so they will start to whittle that saving down quickly with any extra road deaths that may occur."
He said police were unlikely to put extra resources into staff monitoring motorists' compliance because they could barely keep up with their own workloads.
"Police officers aren't mechanics and aren't going to get under vehicles to check possible wear and tear or damage of crucial components."
He said it was also foolish to think new vehicles did not require regular servicing. He knew of police cars that easily clocked up more than 200,000km in two years.
"That vehicle may only be two years old but the wear and tear that it has undergone with hard driving - they need a warrant of fitness."
"I think they're very narrow-minded in their thinking ... it's the basics that can kill very easily, people not getting their tyres checked or replaced and that's going to be stretched out even further if their warrants aren't due for a year."
The New Zealand Transport Agency said yesterday police would receive more funding in addition to the current $300 million it gets to cover road policing but would not reveal how much the increase is.
NZTA chief executive Geoff Dangerfield said the extra funding would cover more roadside checks of things such as brakes, lights and tyres.
Police Association president Greg O'Connor said increased police roadside enforcement would require more trained frontline staff - not just more money.
- additional reporting APNZ