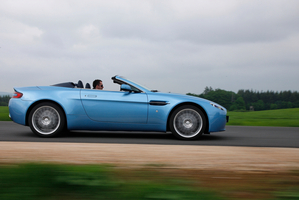 UK car production hit a four-year high last year as car exports reached a new record, defying the deep slump in European vehicle sales, research shows.
British factories built 1.46 million cars last year, of which 1.21 million were exported, said the Society of Motor Manufacturers and Traders. Production was up 9 per cent and exports by 8 per cent, even though car sales in the EU hit a 19-year low.
About half of Britain's exports go outside Europe, where strong demand from countries such as China, Russia and America helped to offset the weakness on the Continent.
"The outlook for this year remains positive, with demand in many faster-growing global markets offsetting the continued weaknesses in European economies," the society said.
But across the channel, things aren't looking as rosy.
European car sales plunged in 2012 as the debt crisis took a heavy toll on vehicle demand.
The number of cars sold in the EU fell by 8.2 per cent to 12.05 million vehicles last year, the lowest since 1993.
Over-indebted banks refused to lend to consumers who are strapped for cash as severe austerity measures pushed joblessness to a record high of 12 per cent.
Sales in December were hit particularly hard, falling by 16.3 per cent, said the European Automotive Association.
For the year, the UK fared much better than Europe, with sales rising 5.3 per cent. By contrast, sales in Germany declined 2.9 per cent, while Spain dived 13.4 per cent, France 13.9 per cent and Italy 19.9 per cent.