Bond's driven some cool cars but, face it, some rubbish ones too. Let's give him a quantum of solace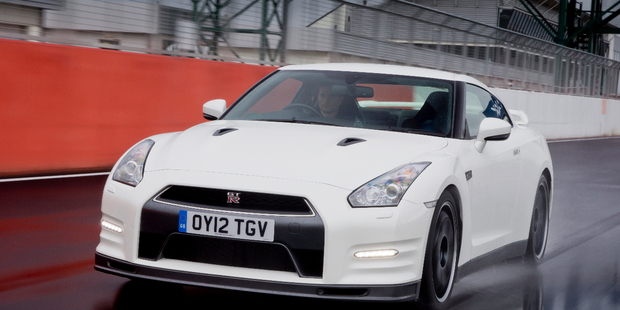 The James Bond movie franchise really does love a reboot. Over the past 50 years its done it with actors, plotlines, tone and technology. And cars, of course.
Which set us thinking: cars in Bond movies are determined by the era of the film in question and, more often than not, product placement.
But imagine a 2012-era revisit of some of the most exciting moments in Bond's car history. We know what he drove then: what would he drive today?
YOU ONLY LIVE TWICE
Should Bond return to Tokyo, he would require Japan's best contemporary sports car, just as he did in 1967 with the Toyota 2000 GT.
I'm tempted to say the Toyota 86, but that's too obvious. Perhaps not special enough either, because in its day the GT was compared favourably to some of Europe's most exciting performance cars.
It's got to be the all-conquering Nissan GT-R. Very Japanese, very exciting and you certainly won't need that helicopter to take care of the bad guys.
The Nissan will outrun them easily.
LIVE AND LET DIE
The barrel-roll jump in the 1974 flick is one of the most famous movie-car stunts of all time. Bond did it in an AMC Hornet, stolen from a Bangkok new-car dealership. For our 2012 version, we're going to need something with a bit of tow to mount the ramp, and compliant suspension to soak up the hard landing.
Might as well be a local model, although with a hint of American flavour to suit Sheriff JW Pepper.
The Ford Ranger pickup should do the trick - although the ramp might need a bit of reinforcement.
FOR YOUR EYES ONLY
In 1981 Bond made the nerdiest car in the world cool when he used a Citroen 2CV to evade Peugeot-driving henchmen. The modern equivalent of a 2CV is of course the Smart Fortwo, Smart Fortwo which has the same innovative design/engineering and the same disregard for dignity and style.
A Smart would look superb racing down a mountain road. No issues with those rollover stunts, either: it could simply tumble end-over-end and land on its wheels again.
VIEW TO A KILL
Much excitement around the Eiffel Tower circa-1985, as Bond commandeers a Renault 11 taxi and destroys it in two spectacular ways: roof-off and then in half. Obviously a replacement has to be popular as a taxi, front-drive (so it can be piloted with the rear-end removed) and something you don't mind smashing to bits. A Prius it is, then.
GOLDENEYE
Without dwelling too much on what led Bond to drive a Z3 in this 1995 film (it was a big bag of money from BMW, mostly), let's just say it wouldn't be hard to find something a lot more suitable for a suave spy to drive down a dusty road to meet a plane.
Let's stick to the basic Z3 brief though: a compact roadster that's not yet launched, for maximum marketing impact. This is easy: Jaguar F-Type. It's British and everything.
SKYFALL
Now, we totally understand the desire for Bond to chase villains in a Defender. As Land Rover global operations' Phil Popham put it: "two British superbrands together".
But I happen to know that there's no way a Defender could keep up with an Audi A5 and it certainly couldn't make those extreme 90-degree turns through the crowded streets of Istanbul. Not unless you made them three-pointers, which would rather ruin the flow of the chase.
Modern Bond is less sentimental, more pragmatic. Could I suggest a Toyota Land Cruiser 200-series? Unstoppable and the ideal thing for an off-road train chase.