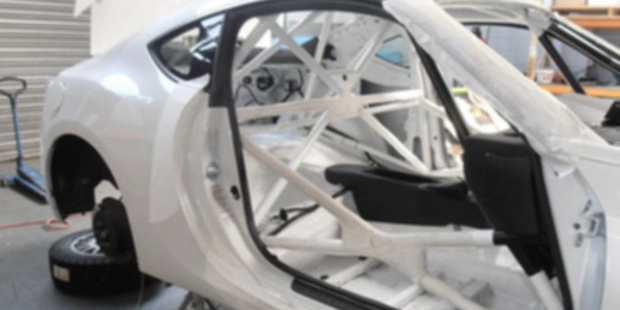 We've had a few more pictures of what appears to be the birth of a Toyota GT86 race car come across the Driven desk.
That's a series looking roll cage that has been fitted and the seat appears to have, although we're only surmising here as the label is blurred, but it looks like a TRS branded race seat.
The brake kit being fitted looks like something that's fit for some serious stopping.
Again like Driven's last report, we were unable to get any comment from either; John Fowke, TRS or anyone at Toyota New Zealand about what they are trying to build.
Some smart cookie in the office said maybe we should stop thinking it's gong to be a track car and it just could be a rear wheel rally car that's being built.
Now there's food for thought. Also, we can't rule out a drift car being built (there are some overseas already) but the kit being put in, and the roll cage, looks pretty serious just for drift use.
The investigations continue, and we'll keep you posted as the information gets more conclusive.