Motors vital in presidential election, writes Philip Elliott.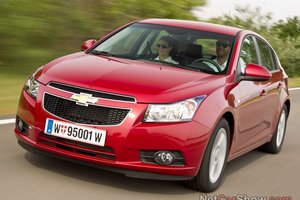 US President Barack Obama's decision to help America's car manufacturers could end up being what helps drive him back into the White House.
Some 850,000 jobs in the critical battleground state of Ohio are tied to autos and Obama's campaign constantly reminds voters they'd be jobless if not for the decision to inject taxpayer dollars into General Motors and Chrysler.
The presidential election is a state-by-state battle, and analysts say that Ohio, more than any other state, could decide the race.
Obama's auto bailout has not translated into automatic support for the President, even in areas that depend on the industry. Republican Mitt Romney is also pitching these voters hard with his message that Obama hasn't balanced Washington's budget the same way voters must.
One in eight jobs in Ohio can be linked to the auto industry - whether it's working on a factory floor or selling groceries to plant workers.
Since its restructuring, the General Motors plant in Lordstown Ohio, a town of 4000 people southeast of Cleveland, has added a third shift - and 1200 new workers with it - to produce the popular compact Chevy Cruze.
GM has pledged US$220 million ($267m) in updates to the factory and to keep the 4500 workers, suggesting the town in the former steel-heavy Mahoning Valley has some stability ahead.
Romney opposed using direct Government money to save the car companies in a 2008 op-ed piece in The New York Times, titled "Let Detroit Go Bankrupt".
Romney preferred a managed bankruptcy, without direct federal money, but was open to post-bankruptcy loan guarantees from Washington. He has maintained that the rescue - as it was executed - was unfair, unnecessary and political payback to labour unions.
"If we had taken your advice, Gov. Romney, about our auto industry, we'd be buying cars from China instead of selling cars to China," Obama said in this week's presidential debate.
His statement sparked one of the most contentious moments of the evening, with the two interrupting and arguing over one another about what impact Romney's idea would have had.
"I would do nothing to hurt the US auto industry," Romney said, touting his affection for American cars, his Detroit roots and his father's leadership of American Motors Corp.
Obama insisted Romney was "trying to airbrush history" and suggested voters check the record.
While GM paid back its loan and the Government took an ownership stake, the Treasury Department estimates Washington might lose about $25.1 billion on its investment. It smacks of Government waste for its critics.
And so it continues through the state, where polls are close and both campaigns are in overdrive.
No Republican has ever won the White House without carrying Ohio, and John F Kennedy's 1960 campaign was the last Democratic effort to win the presidency without it. Voters there are bombarded with campaign ads and candidate visits, mail at the ends of their driveways and phone calls at all hours.
Obama's allies never hesitate to raise the bailout in visits to the state. "Osama bin Laden is dead, and General Motors is alive," Vice President Joe Biden roars at rallies, always a sure-fire applause generator.
Back in Trumbull County's city of Warren, just across the railroad tracks from the Lordstown plant, General Motors retiree George Vukovich cast his ballot early for Obama.
"In this valley, we are autos. Obama took care of us. He kept his promise. Now, we have to have his back," Vukovich, 61, said before acknowledging the auto industry's heyday had been in its past.

-AP