Review just 'good fleet management', manufacturers say no plans to replace big Commodores with Barinas.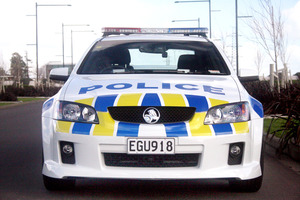 Police are planning a sweeping review of their 3200-vehicle fleet, but deny concern about the future of large cars is behind the exercise.
They say the review, which is expected to take much of next year, is simply a matter of good fleet management, though the exercise is likely to produce cost savings from a better fit between vehicles and the full range of policing activities.
Although police national procurement manager Stan Pope acknowledges it could lead to fewer large V6 sedans, it would not be at the expense of operational capability, and cost was just one factor in considering how to get the most out of the $21 million spent buying about 500 new vehicles each year.
"There's nobody who gets up in the morning and comes into the office saying how can I make life as difficult as I can for the frontline staff by giving them an inappropriate vehicle," he said.
Motoring commentator Peter Gill says it is almost certain that Holden Commodores, the workhorses of frontline policing under an exclusive contract with the Australian-based carmaker, and Ford Falcons will cease production within five years as manufacturers rethink global strategies to stay viable.
"The massive rear-wheel-drive gas-guzzling sedan made for Australia and New Zealand only is not part of that global thinking," he said. "The world calls for and buys smaller, more economical, more practical frontline cars."
Mr Gill said that left little alternative for the police beyond the Chrysler 300C, which "looks like a mafia car and would present a very unfriendly public image. The police may have to get used to more compact front-wheel-drive cars."
Holden NZ's general manager for sales and after-sales, Terry McEwan, said that though "we don't talk about global product", the company was launching its VF model of Commodore next year after seven years of producing the successful VE version. "Why would we do that if the demise is coming?" he said.
"While the police together with us are reviewing what is fit for purpose in terms of their full requirement, there is no plan to put them in [small Holden] Barinas."
Mr Pope said the vehicle review would be a big exercise demanding extensive consultation to ensure staff at all levels had the right resources to perform their duties. It would involve a team of senior officers down to frontline staff, and could take nine months to a year "to get sufficient levels of detail so the decisions that come out of it will be well founded and well implemented". That included ensuring enough vehicles of the right size for overlapping weekend shifts, including some which might be used only for administrative purposes on weekdays.
He acknowledged that vehicle manufacturers were never happy to share details of production plans but denied that any uncertainty about future supply had prompted the review. "It's just part of good fleet management."

Police on the move
*3119 vehicles, including1908 Holden Commodore sedans
*357 station wagons (mainly Commodores)
*322 utes
*234 vans, minibuses, and small trucks
*21 booze buses
*10 large trucks, including prisoner transport and dive-squad vehicles
*27 motorcycles
*$21m Annual replacement budget: $21 million for about 500 new vehicles to ensure average fleet age of 6.5 years