Lighter shades of grey dominating new vehicle choices across the globe.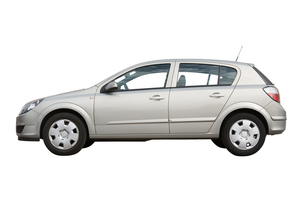 If you bought a new vehicle this year, chances are high it was white or silver.
Twenty-two per cent of cars and utes built for the 2012 year have white paint, making it the most popular colour worldwide. Silver is close behind, at 20 per cent, followed by black at 19 per cent. Grey and red round out the top five.
White is the most popular colour for the second year in a row after overtaking silver in 2011. The annual rankings are compiled by automotive paint supplier PPG Industries Inc, a Pittsburgh-based company that provides paints to General Motors, Ford Motor, BMW AG and others.
White, which was also popular in the 1980s, is making a comeback as a modern, high-tech colour thanks in part to Apple Inc's all-white stores and glossy white gadgets, said Jane Harrington, PPG's manager of colour styling for car companies.
Manufacturers are also making more varieties of white, from the flat, bright white on many vans, to the pearly cream of luxury SUVs.
Silver also rose in popularity as a high-tech colour starting in the 2000s, and remains particularly popular in Asia. It remains in vogue because it highlights every angle of a car, Harrington said.
"Silver looks great on any design," said Harrington.
White and other "safe" colours - silver, grey and black - also got more popular during the economic downturn, as buyers stopped leasing and bought vehicles they expected to hold on to for much longer, said Michelle Killen, GM's lead colour designer for exterior paints.
They were leery of some of the more daring colours on the market, like the magenta available on the Ford Fiesta or the bright orange on the Scion iQ.
"Buyers want to purchase a colour they won't grow tired of over an extended period of time," Killen said.
Colour preferences vary by geography. You'll find more red vehicles in North America. Black and grey overtake silver in popularity in Europe. Drivers in Asia like tan and gold but not green. Only about 7 per cent of cars in every region are blue.
PPG, which also develops paints for mobile phones, laptops, planes and houses, bases its automotive paints on trends it sees in fashion, interior design and other areas.
PPG starts showing paints to carmakers three or four years ahead of a model's release, and carmakers settle on colours two or three years before a model goes on sale.
Harrington predicts customers will see more browns and oranges over the next two years, especially on luxury cars. Brown - which reminds people of leather or a rich cup of coffee - evokes luxury around the world. Earthy colours are also appealing to drivers concerned about the environment.
As for 2015 and 2016, PPG is showing 64 colour options to automakers this week. Among those are Al Fresco, a silver metallic with a green tint; Glacier, an icy grey with a violet blue tone; and Elixir, a metallic mix of silver and magenta.

-AAP