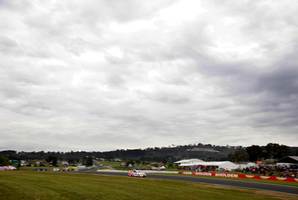 Tomorrow morning marks that wonderful day of rest that only comes around once a year. I'm talking, obviously, about the Great Race, rumbling into its 50th year (depending on which way you look at it).
Aside from meaning a whole Sunday when the only real effort goes into grabbing another beer from the fridge or turning over a steak on the barbie, we can hit the sofa for 161 glorious laps of what is now as much a part of New Zealand culture (at least for us petrolly types) as it is in its actual home across the ditch.
We've got our own racing, granted, but trying to keep track of which series is on which side of the competitive fence is, frankly, getting a bit tiring for all of us.
We love those brilliant photo finishes, the great footage of rat-arsed yobbos on the hill trying to set fire to cars or each other, even the high drama of those heartbreaking incidents that have taken out race leaders with a few laps to go.
There have been gut-wrenching tragedies that have taken the lives of some great Aussie and Kiwi drivers (and bloody good blokes) on the hallowed Mt Panorama over the years - RIP fellas, you are missed. But no one ever races the biggest event of the year against their will, it costs too much.
So what will happen when the Aussie V8s finally turn over for the last time? The writing's on the wall now, we might even get a front-driving Taurus replacing the Falcon, and that's not going to be much fun coming down the back of the mountain.
Will the Great Race disappear like the cars that take part inevitably will?
I don't think I'm ready to give up on the best Sunday of the year - never will be. Anyway, there's always Nissan and Mercedes. It's just not quite the same.