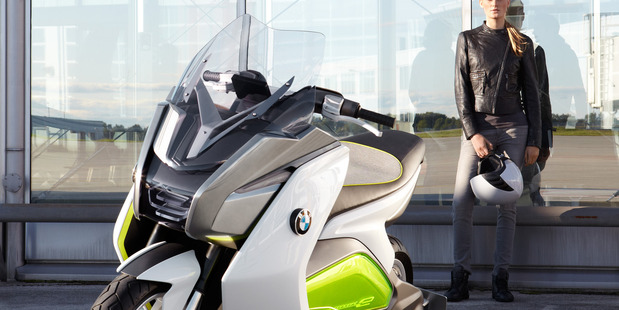 Conversations about scooters seem to be cropping up more and more. The problem is, the people getting excited about them usually have no knowledge of two-wheel machines and don't really have a place buying them.
I know all the arguments - cheap to run, easy to park ... But they are not the golden answer to urban commuting woes. They're just accidents waiting to happen.
You can see it every day in every main city - riders are either hugely over-confident and labouring under the misunderstanding that a 50cc scooter you can ride on a car licence is in fact a MotoGP bike; or they're packing themselves.
I don't know what's worse, the wannabe racers or the patently terrified.
I watched an impressively rotund chap on one of these wee scoots the other day, white-knuckled and wide-eyed, his mass folded down both sides of the bike, wobbling along Quay St into the Auckland CBD at a hair-raising 35km/h.
It was obvious he wasn't going to see out the week, or even day, without an incident that would take dozens of ACC forms even to make the slightest sense of.
When the electric scooter market comes of age - and with BMW's assertion that it will become the supreme ruler of plug-in scooterdom - I'd consider these the lesser evil. There's all torque from zero RPM, rather than a petrol engine that's being forced to fight every kilogram on board until it starts moving. It's probably safer - but so is proper training and licensing, and so is the bus.