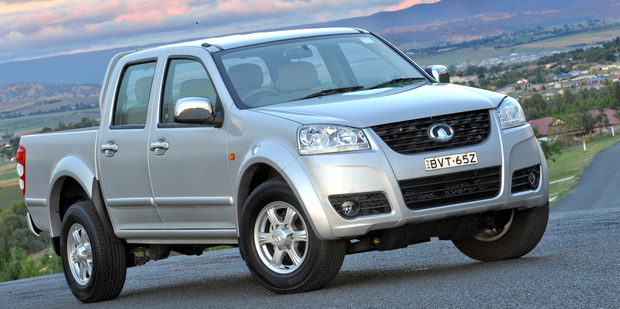 Asbestos use in car components has caused the recall of 24,000 vehicles in Australia but the models won't be recalled in New Zealand.
Engine and exhaust gaskets in Chinese-made Great Wall and Chery vehicles are both made of materials containing asbestos, a hazardous substance that is banned in Australia. The parts will not be replaced but the cars will get warning stickers that asbestos is present.
Australian customers who want the gaskets replaced can ask that the work be done.
Both brands are distributed in New Zealand by Neville Crichton's Ateco, but a Sydney-based spokesman says the law here does not require the vehicles to be recalled.
Daniel Cotterill said the levels of asbestos in the parts were negligible, which has been backed up by the Australian Competition and Consumer Commission deciding not to enforce the removal of the components.
New Zealand owners of Great Wall or Chery vehicles can also request replacement.
"Unlike in Australia, it's neither a regulatory nor a health issue in New Zealand," Cotterill told Driven. "That said, if a person was particularly concerned, we will take it on a case-by-case basis."
Cotterill said Ateco had enlisted experts to test the materials concerned "to assess if there's any risk at all to drivers, passengers or any technicians that may work on the vehicles".
He said the components would be replaced when required for maintenance, but that gaskets of this type rarely need replacing.
"We're playing fair, and playing by the rules," he said.
"Things get very emotive once asbestos is mentioned. But the amounts are very, very small and the asbestos is actually bound in the matrix of the materials used."
Asbestos, proved to be a killer decades ago, has traditionally been used in the automotive industry for high-temperature applications such as brakes and exhaust systems.
It has been banned in the industry in Australia since 2004 and most manufacturers throughout the world have stopped using the material.
"Brake dust is something that can actually be breathed in," said Cotterill. "These are definitely not in the same category."
The company says no more vehicles containing the asbestos-laced parts would be imported, with the manufacturers instructed to change them for non-toxic alternatives.
A report by occupational health consultants Hibbs and Associates that was commissioned by Ateco and obtained by Driven confirmed that chysotile, or white asbestos, was present in the parts, and concluded that "the gaskets will not release measurable quantities of asbestos fibres and asbestos fibres will not be entrained into the ventilation or air-conditioning systems".
The report did say there was a very slight risk to service people if correct removal and handling procedures were not followed.
It recommended that gaskets be replaced when "normal in-service replacement eventually becomes necessary".
Australia's Motor Traders Association has slammed the consumer commission's decision not to prosecute, calling the decision "absolutely disgraceful".
MTA chief executive James McCall said: "The damage that asbestos in motor vehicles has done to repairers and people in our side of the industry over the years is tragic, absolutely bloody tragic.
"And for these companies to be exporting vehicles that contain that sort of material is really a very poor reflection on the company and a poor reflection on the Government for not better supervising the standard of the importers.
"They should be recalled and all those things replaced."