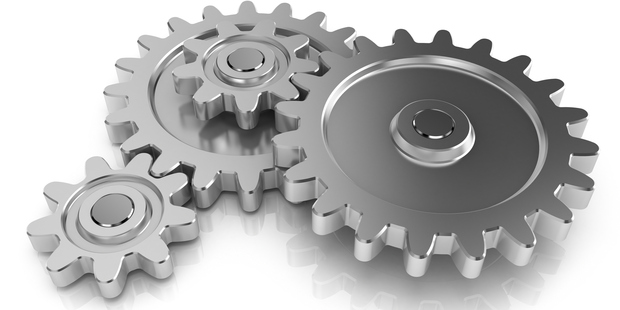 How many gears is too many? Every time a car maker adds a cog to its transmission, you wonder where it's all going to end.
Think about the switch from three-on-the-tree column changers to four-on-the-floor manual gearboxes. Or the difference between a three-speed auto and a modern six-speed.
These are all getting pretty slick, but Chrysler reckons it has cracked the fuel economy puzzle without piling batteries in the boot of its mostly-large car range with a nine-speed.
This will be a front-wheel-drive offering, so we'll only likely see it in Fiat and Alfa Romeo models here - the first car to get it, Dodge Dart, is not even built in right-hand drive.
Its eight speed will continue in the new 300C and tip into the Jeep range in the future.
The 300C's trans, which hangs off the Pentastar V6 model, is quite impressive, and shifts fluidly and cleverly - but it does lack the flappy paddle shifters fitted to its diesel and SRT8 models.
I like being able to tell an auto what to do, and definitely prefer manual gearboxes - but if it's got to be an auto, I like to be able to select the gear I want, when I want. Many people are happy just to stick it in drive and be done with it.
After David Linklater's excellent story last week on features we don't really need, this got Team Driven thinking - of the huge collection of shiny, techy modern features on vehicles these days, what do we actually use?
Do we really need a DVD player? Is 16 cupholders enough? How many seat configurations are vital to mental wellbeing?
Of the 65 voices on the sat-nav, why are so many like fingernails down a blackboard?
We've set up a poll on nzherald.co.nz/driven to see what the least-used modern features are - it'll be interesting to see whether the auto shifters are bottom of the rung, or the steering wheel-mounted buttons are the most neglected.