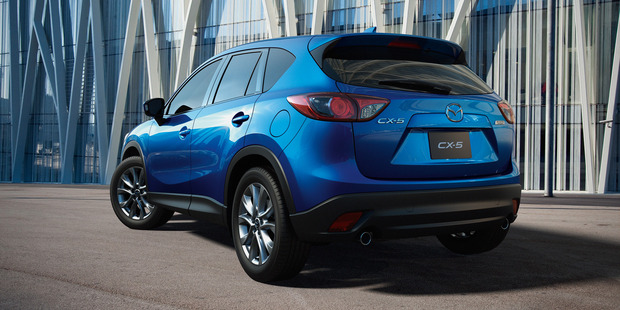 The dilemma: Jean's problem is one that seems to apply to most new car these days - the lack of good rear vision when it comes to parking or reversing.
She's a semi-retired grandmother who drives a 2005 Toyota Camry V6 Sportivo, but now she wants to downsize to a more economical SUV-style vehicle (also known as a crossover).
"My main criteria are reliability and visibility, especially as I have to back out of a curved driveway, without compromising too much on power,'' Jean says.
Don't worry Jean, most car companies now offer either parking sensors or a reversing camera (or both) to assist drivers.
The budget: $35,000-$40,000
The shortlist:
Nissan Qashqai
I can speak from personal driving experience over a reasonable time span with this vehicle. It has all the attributes of an SUV, but runs a basic car-like front-wheel-drive system (2WD only). You would be hard pressed to find a more comfortable vehicle for front seat passengers and the 2-litre engine will comfortably achieve the claimed combined fuel consumption of 7.6 l/100km.
Two models are on offer, the ST ($37,700) and the higher spec'd Ti ($40,800) _ plus on road costs.
Kia Sportage
In this highly competitive market segment the Sportage Urban 2WD is another crossover which fits within your budget and comes highly recommended. It has basically the same layout as the Qashqai, apart from a more conventional 6-speed automatic transmission. Claimed combined fuel consumption (8.7l/100km), and spec levels need to be compared. Kia is retailing their LX base model for $34,240 and top out at $38,240 for the EX.
Mazda CX-5
The decision just got harder with the newly released CX-5. The GLX 2WD, with a 2-litre engine, comes with Mazda's all-new SkyActiv technology which in layman's terms means a very high compression petrol engine delivering diesel-like fuel consumption with claimed combined figures of just 6.4l/100km. It also has i-stop, a feature which cuts and restarts the engine as required such as at traffic lights, and an automatic transmission with a dual clutch 6-speed set up. All designed to save fuel and lower tail pipe emissions. Retail price is $39,690 and it comes with reversing camera and parking sensors.