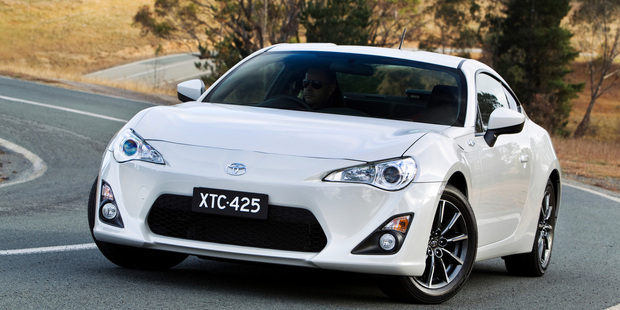 As reported in Driven on Wednesday, Toyota and Subaru have run out of stock of their joint-venture sports coupe - before it has even landed.
Are buyers of these lightweight rear-drive sports cars just very excitable, or are Kiwi car buyers so confident that they're happy to slap down their hard-earned money for a vehicle that they've never even seen?
Known car, known quantity - a fresh model really is a toss of the coin, when you consider how personal car tastes are.
Don't get me wrong, having driven Toyota's GT86 model, and come away thoroughly impressed that the affordable sports coupe is making a comeback and doing it well, I'd thoroughly recommend it. And the Subaru BRZ, as the 86's identical twin would certainly qualify as well.
Throwing down a few bucks for something on an auction site, picking up a daily deal or even buying goods from overseas online comes with risk.
Buying a second-hand car sight-unseen is a very brave move - but buying a new car either online or on the strength of a slick brochure puts a lot of faith in the brand.
When the annual list of New Zealand's most trusted brands was released this week, it made sense that Toyota was the most trustworthy car brand - Kiwis love'em, they were made here, and most of us have owned one, in all likelihood a Corolla. And in the case of Subaru, the late Possum Bourne taught us to love'em, and we've stuck with it.
This case may just be due to the fact that the long-awaited BRZ and 86 were always going to be very popular and could easily sell out.
We innately place trust in companies as part of our connected lives from credit card payments for unseen goods, to piles of personal information.
Are we ready to start mostly doing our car shopping on the internet or from a brochure - or does the buying experience, and expense, mean it's best kept for face-to-face dealings?