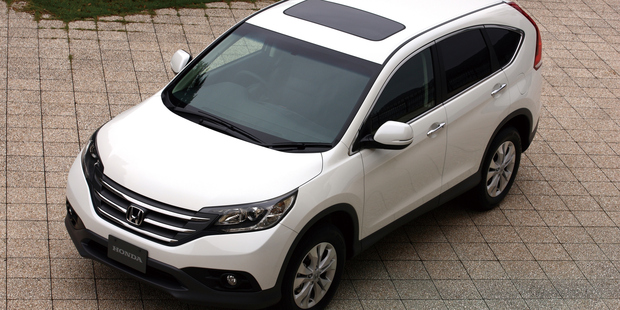 I was out taking Honda's new CRV soft roader for a bit of an evaluation blat the other day when ahead of me a stupid person did a very stupid thing and I had to take evasive action, complete with squealing tyres.
Quick as a flash, a police officer coming out of a side street took it upon himself to investigate this raucous tyre noise and pulled me over. As he looked at me, he said: "Oh, you weren't what I was expecting".
Quizzing him on exactly what he was expecting in a shiny new SUV on a sunny afternoon, I should have known the answer. "Sorry, I thought you were a mummy in a hurry."
This was on a main road that always has far too many cars parked on either side, and I've often witnessed incidents as drivers of Cayennes, Touaregs, Q-somethings and any other family-friendly SUV you care to mention, shake well-manicured fists at each other.
These motivated mums in packed SUVs are becoming a hazard. Anyone who has been near a school first thing in the morning or at hometime will know that heady mix of people movers and SUVs can be pretty dangerous.
The limited speed zones around schools are a great idea and should be rigorously enforced. But maybe banning U-turns or other potentially dicey manoeuvres could be a clever addition to rules.
I didn't realise that the boys (and girls) in blue had noticed - and thought that a shiny new white Honda would provide a bit of an "invisibility cloak" on the roads - but as the officer told me, "some of them drive like total nutters".
It's hard to blame any particular group for bad behaviour - except alleged boy racers, apparently -- but he was right, it's a scary segment of our road users that seems to be in more of a hurry than anyone else.
I'm not saying ban mums from the road - that's just ridiculous - but I am curious: Who do you think is the most alarming group of Kiwi road users? Let us know at nzherald.co.nz/driven