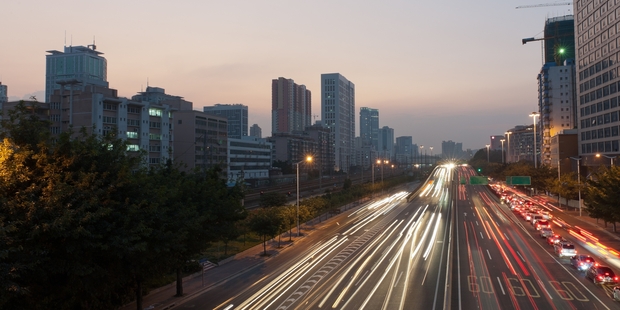 In three years as a car salesman, Rooney Chen had never pulled an all-nighter. Then came June 30.
At 9pm that Saturday, when all 57 showrooms at the Race Course Automall in Guangzhou had closed, the municipal government announced that to rein in congestion and air pollution, it would cap the number of new vehicle registrations at about half of last year's total and suspend new registrations for July - effective midnight.
Caught by surprise, dealerships recalled their staff and stayed open until the next morning selling to buyers packing the mall the size of four football fields.
"June 30 was the first time in Guangzhou's history the mall's dealers ever worked through the night," said the 28-year-old Chen as he looked around the almost-deserted dealership where he sells BMWs. "Those three to four hours of mad, frenzied buying are now over."
He said sales were considered to have beaten the deadline as long as payment was received by midnight, even if the paperwork stretched into the wee hours.
"It's been very quiet since."
Guangzhou's move follows similar restrictions in Beijing and Shanghai, illustrating how major Chinese cities are increasingly resorting to quotas to curb vehicle emissions and ease traffic congestion.
Mizuho Financial Group predicts that will slow car sales, which could threaten carmakers such as GM and VW that depend on growth in the world's largest vehicle market to counter declining demand in Europe.
China, the biggest producer of carbon emissions, is home to 16 of the world's 20 most polluted cities. Vehicle emissions account for more than a fifth of the most harmful particulates in Beijing.
In Guangzhou, the average vehicle speed has dropped to about 20km/h and is expected to slow further next year, the government says. There were 2.41 million vehicles in the city at the end of May, more than triple the number of available parking spaces. That spurred the city to make its June 30 announcement that just 120,000 new licence plates would be issued in the 12 months from July 1.
"Even if further large cities in China do introduce car licence controls, we don't expect it to affect the growth potential over many years to come," Andreas Hoffbauer, a VW spokesman in Beijing, said. "Second-and third-tier cities will make the largest contribution to growth in the Chinese auto market."
Despite Guangzhou's controls, the central government won't allow too many cities to impose limits on vehicle ownership because maintaining a stable economy is a priority, predicted Cao He, analyst with China Minzu Securities in Beijing.
"If too many cities follow suit, it will surely damp vehicle sales and economic growth."
Nationwide vehicle demand has already slowed this year as economic growth has flagged and fuel prices have jumped. Passenger-vehicle deliveries increased 5.5 per cent in the first five months, according to the state-backed China Association of Automobile Manufacturers.
The latest curbs are a further blow for dealerships, where average inventory bloated to more than two months of sales by the end of May, a glut that the China Automobile Dealers Association has said is unsustainable.
- Bloomberg