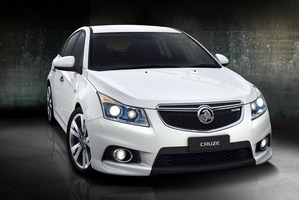 Holden New Zealand is recalling 629 Cruze small cars over a potential fire hazard which saw almost half a million of the vehicles recalled in North America.
The company said oil inside the Cruze vehicles had the potential to catch inside an air deflector, where it could drip onto hot engine parts such as the exhaust and ignite.
Its New Zealand General sales manager Terry McEwan said the 629 Cruze cars were being recalled as a precautionary measure.
"When it comes to initiating safety recalls and campaigns we will always err on the side of caution especially when it comes to customer wellbeing and safety.
"There have been no reported incidents in New Zealand however, we will take action to assure our customers their vehicles are safe."
About 475,000 of the cars are being recalled in North America after about 35 fires were reported there.
Close to 10,000 of the cars could also be recalled in Australia, where the company is also yet to make a decision.
Holden said Cruze owners would be offered a free-of-charge modification to the lower air deflector of their car, Mr McEwan said.
It would take about 40 minutes.
The recall is the third for Cruze cars in three years.
In May 2011 it was called back for a potential seat belt malfunction and in March 2010 a recall notice was issued because of a fuel feed hose fire risk.
Holden New Zealand said most of those problems had been dealt with.
- HERALD ONLINE
- APNZ