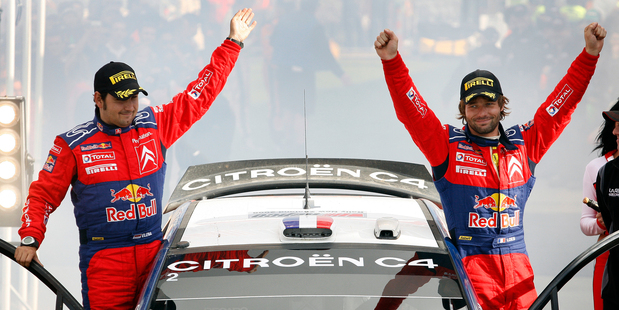 Many weekends of my formative years were spent in freezing temperatures, sitting by the side of gravel D-roads waiting for the sound of rally cars echoing through the trees to make it all worthwhile.
This was mostly due to the boundless enthusiasm of my late one-time co-driver, Mum, and despite this sounding like child abuse, aside from the cold, mud and early starts, it was a great way to spend a winter morning. I still maintain the only time 4.30am actually exists is during rally season.
New Zealand's rally history is an impressive one, and one that has made people like me life-long fans.
During those shaky days when tobacco sponsorship was being stubbed out, it looked like we would lose one of the greatest sporting events that ever took place on Kiwi soil. This was after we'd had the gorgeous Group B machines taken off us.
The Smokefree-era had Rally New Zealand's future looking quite dicey as well - and then we lost the wonderful four-day format that saw truly intrepid journeys in pitch darkness into legendary stages like the mighty Motu near Gisborne.
The motorsport world has changed since those halcyon days and now we're forced to share our WRC round with the Aussies. This would usually go against the grain, but we have to remember, there's a whole lot of our transtasman cuzzies in exactly the same boat.
Motorsport makes good telly entertainment - and in this pay-to-enjoy world we're just going to have to live with it. Sure, it was a lot more enjoyable back in the day, but you live with what you've got.
And we have an excellent week of shakedowns and recces building up to several days of gravel-bashing brilliance around Waikato and not-very-Far North.
The Rally NZ team have done a great job this year in making rallying the family-friendly spectacle that drew me and thousands of others into forests around the country. They've done a great job, too, of convincing a new generation of fans that four-wheel-drive assaults on these narrow little roads are a whole lot more exciting than the oval-ball mud-cuddling that marks most Kiwi sports fans' winters.
The Auckland Domain stage is the most accessible for spectators wanting to dip their toes into the weekend's action, and is expected to attract in excess of 20,000 punters for the quick stage around the city. The field runs through the Domain twice - and it's well worth a visit. See our map on page 8 for the best spots to watch.
Kiwis love a hero, and there hasn't been too much to get excited about on an international rallying level since the sad and tragic loss of Pukekohe driving legend Possum Bourne.
But there's hope - young gun Hayden Paddon is already a world rally champion after cleaning up last year's PWRC, and this time around he's in a Skoda Fabia S2000 and you can bank on it that he won't be taking it slowly on what he calls a "motorway on gravel".
The pundits reckon that it won't be long before we'll be seeing the talented Geraldine native graduating to the full-noise WRC class. Get out into the forest - or up to the Domain - and show your support!