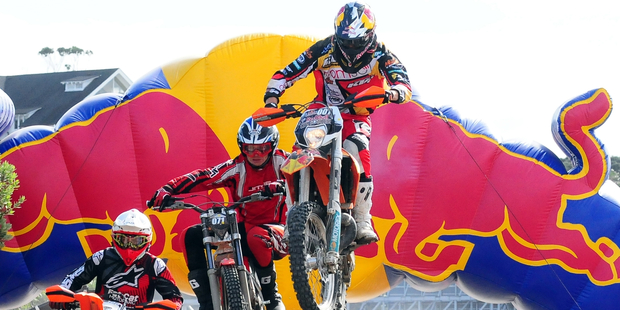 This year's Red Bull Romaniacs extreme enduro at Sibiu, Romania, will be full of Kiwi riders. Tokoroa's Sean Clarke enjoyed himself so much when making his debut at the gruelling event last year that he's heading back and "taking a few friends" with him.
The Yamaha ace has long been a leading campaigner in New Zealand and now, at 44, Clarke is still going strong near the top of the domestic competition.
He impressed plenty of observers last year - and surprised even himself - when he finished ninth overall in Romania as a first-timer.
This year he heads back and will be joined by eight other Kiwis, several of them making their debuts at the Red Bull Romaniacs.
Joining Clarke will be very experienced Kiwi international Chris Birch.
Aucklander Birch is considered something of a hero in the sport and is a favourite to win in Romania.
Birch won the Red Bull Romaniacs in 2010, after finishing third on his two previous outings there.
Other Kiwis who will race in the Red Bull Romaniacs this year are Te Awamutu's Kevin Archer, Raetihi's Phillip Cheater, New Plymouth's Doug Herbert, Taupo's Mark Delautour and Tokoroa trio Duncan Mclaren, Mark Newton and Clarke's teenage son, Jesse Clarke.
"After I competed last year, I have created a fair bit of interest in the event from fellow riders and so there are a good lot of us going this year," Sean Clarke said.
"Over there in Romania Chris Birch is like the god of motorcycling, so the locals are really friendly towards other people from New Zealand."
Archer, Cheater, Herbert and Sean Clarke are riding in the pro class, Delautour and Mclaren are riding in the expert single class.
Jesse Clarke and Newton are teaming up for the expert teams' class.
The best thing about the event is the way the public can follow the event.
All riders carry electronic "mini trackers" linked to the Red Bull Romaniacs website.
The event starts tomorrow with the prologue, a manmade course in the city of Sibiu, similar to the set-up in Auckland recently for the Red Bull City Scramble. On Friday and through the weekend, from June 14 to 17, the riders go off-road in the steep, rocky and rugged Carpathian Mountains.
"Last year I went to the event with the plan of just finishing and this year is no different, Clarke said.
"This is a tough event so where I get in results is a bonus. Just finishing is the real accomplishment."
Britain's Graham Jarvis - who won Auckland's Red Bull City Scramble in April - was the big winner at last year's Red Bull Romaniacs.
It is interesting to note that, between 1692 and 1791, Sibiu was the capital of the Principality of Transylvania, so perhaps vampires may also be something for the intrepid Kiwis to overcome.