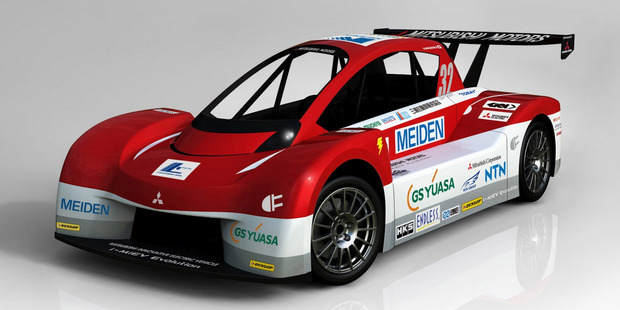 Mitsubishi is taking a swing at Colorado's legendary Pikes Peak hillclimb's new electric vehicle class - with two i-MiEV-based machines. The most serious contender is the i-MiEV Evolution racecar, which uses several components from the production vehicle. It uses one motor at the front end, with another two driving each of the rear wheels, with a total power output of around 240kW. It will be driven by former double Dakar Rally winner Hiroshi Masuoka. Another lightly-modified i-MiEV, with 49kW fed to both rear wheels will be driven by American offroad racer Beccy Gordon.
Fiat out of Iran
Fiat has joined other carmakers in refusing to sell vehicles to Iran. The Italian giant made the announcement after ongoing pressure from lobby group United Against Nuclear Iran, and joins PSA Peugeot Citroen. UANI spokesman Nathan Carleton noted that a dozen companies still sell cars in Iran.
"No car company should be doing business in Iran," said Carleton. "The international community is trying to isolate the Iranian regime from the rest of the world, and any company doing business with Iran is providing a lifeline."
Safe rides
The new BMW 3 Series, Mazda CX-5, Hyundai i30 and Peugeot 208 have all received maximum five-star safety ratings in the latest round of crash tests by the European New Car Assessment Program (Euro NCAP). The four models, which are all volume-sellers for their brands, all met Euro NCAP's tougher 2012 standards in areas such as pedestrian protection.