Qualifying is the focus on the tough street circuit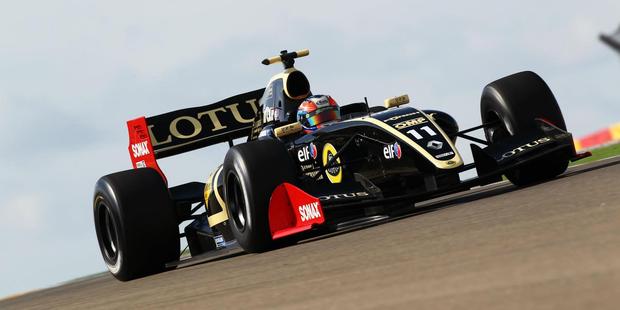 It's been a long time between drinks but New Zealand will have two drivers competing at one of the most celebrated motor racing venues.
This weekend the good, the great and the very wealthy will descend on the principality of Monaco for round six of the Formula One championship.
People have been turning up to this most glamorous event since 1929. The Monaco Grand Prix is among the world's top races, as is the Indianapolis 500 - also on this weekend with two Kiwis racing, Scott Dixon and Wade Cunningham - and the 24 Hours of Le Mans.
While not in the F1 race, Kiwis Richie Stanaway and Mitch Evans will race in Renault 3.5 litre and GP3 events, on the streets that held great success for Kiwi drivers in the 1960s.
Bruce McLaren won on the narrow, twisty streets in 1962 in a Cooper Climax and Denny Hulme repeated the feat in 1967 in a Brabham Repco. That year, possibly the three best NZ Grand Prix drivers lined up at Monaco.
"Denny [Hulme] won and I was third and Bruce [McLaren] finished in fourth," says Chris Amon. "I should have been second but I got a puncture on poor old [Lorenzo] Bandini's wreckage [he landed upside down in flames and died shortly afterwards] and had to pit to get it fixed.
"It's really good to see two Kiwis racing at Monaco. Mitch [Evans] looked good at the opening round of his GP3 series in Spain recently. If he dominates in that series this year he'll be away. I'm sure Richie [Stanaway] will go well also as he's a proven race winner. It's exciting times for motor sport in NZ with all these youngsters making their mark overseas," he said.
Evans said: "I haven't even been to the country but I'm looking forward to it and it's going to be a massive challenge," said Evans. "I think I'm in the same boat as a lot of the other drivers so it'll be a level playing field. Basically it's going to come down to which team adapts to the circuit the quickest when it counts.
"The aim is to nail qualifying and be on the front row. Qualifying will set up the rest of the weekend and that's what I'm going to focus on."
Evans hasn't spent much time in a wings and slicks car with loads of downforce on a street circuit so he'll have some adjusting to do. The only time he was in a similar situation was at Surfers Paradise in 2009.
Stanaway raced on the unforgiving street circuit at the Hamilton ITM 400 a few years ago so he won't be too fazed.
In his first time in a Toyota Racing Series car Stanaway won all the races without so much as touching a concrete wall all weekend.
"I'm not really daunted by anything [at Monaco], just looking forward to getting underway," says Stanaway.
After one round
Mitch Evans leads the GP3 championship on 25 points.
Richie Stanaway lies 11th in the Renault 3.5 litre championship.