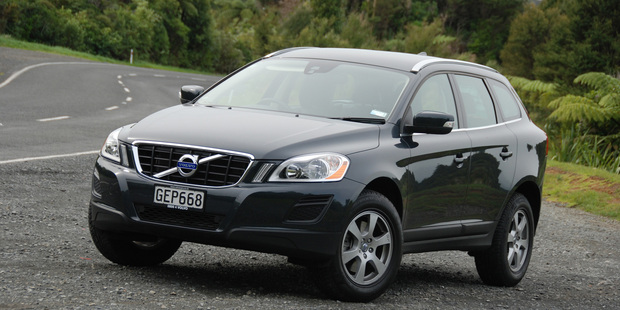 Could Volvo's XC60 be the ultimate family wagon? We sampled the entry-level T5, a front-drive variant powered by a 2.0-litre four-cylinder turbo engine developed from Ford's EcoBoost motor, sending 177kW and 320Nm to work via a six-speed auto.
That might not sound much but all the torque is on tap from 1800 to 5000rpm, almost at the 5500rpm at which power peaks. So it pulls gamely across the rev range and though it's not a ball of fire, it's suited to this wagon's everyday focus.
Volvo has spent over a decade working to shed its dull image and clothe its cars in sleek Scandinavian skins. The cars now look good outside and in the cabin, where the layout is simple and easy to use.
But the brand has retained its focus on safety, with the stated aim that by 2020 no-one will be injured or die in a Volvo.
That's ambitious given around 1.2 million people are killed annually in traffic, 40,000 in Europe alone. Many more are injured and Volvo says this epidemic shouldn't be allowed.
It says a crash-free future requires infrastructure planners, authorities and car companies to collaborate and design roads, rules and cars that head trouble off at the pass.
Volvo's research led to City Safety, a system that will slam the brakes on at city speeds if the car detects imminent impact.
Matthew Avery, research manager at the British Motor Insurance Repair Research Centre at Thatcham, says 80 per cent of UK crashes occur at under 32km/h and cause 90 per cent of injuries, most of them whiplash. It's those crashes City Safety is designed to prevent and it seems successful.
Data released last year by the American Insurance Institute for Highway Safety says it cuts low speed crashes by 25 per cent. And Tristar, the chauffeur company driving upper-class Virgin Atlantic passengers to the airport, found City Safety cut at-fault rear impact crashes by 28 per cent in six months.
This is a comparatively safe car in which to carry your kids; it's also very well thought out, from the super-comfy leather seats and the handbag hook to the rear view camera, the power-operated tailgate that's a boon when your arms are full of shopping, to the two inbuilt booster seats for that school pickup with an extra child, or when dad's taken the other car to work with the usual boosters still strapped in.
There are just two flies in the ointment.
The engine wasn't frugal during our hilly rural-city commute, revealing a thirst well above the 8.5l/100km claim; and this car's $69,990 price neatly matches Ford's top-spec Territory, which also delivers four wheel drive.
But those on a tighter budget need only wait; City Safety is so effective it's bound to spread into the mainstream as economies of scale drop its cost.