Many promising drivers have been given a hand, writes Eric Thompson.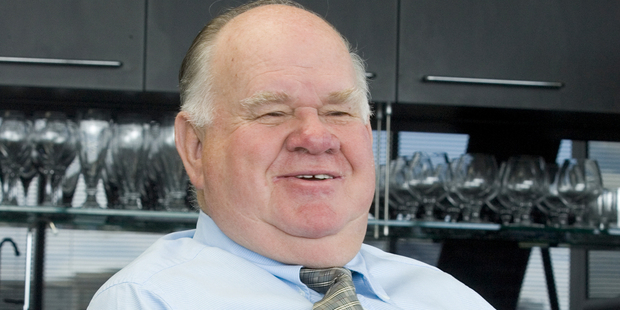 Sir Colin Giltrap's help for young up-and-coming drivers is well known in New Zealand motorsport circles and his philanthropy was rightly acknowledged with a knighthood.
Aucklander Mitch Evans, who tasted success at the opening round of the GP3 championship in Spain last weekend, is but one of the many drivers who have benefited from Giltrap's help.
Motorsport may be his passion - he raced in a Volvo with Jimmy Palmer in the 1963 Wills Six-Hour endurance race at Pukekohe and ran the same car in the Sandown 500 with Ivan Segedin, winning their class beating Palmer and Sir Jackie Stewart - but he's looked after other endeavours as well.
Over the years he's helped windsurfer and Olympic gold medallist Barbara Kendall, sponsored Auckland's SkyCity Symphony in the Park, raised money for breast cancer and with his wife, Lady Jennifer, has a long-time involvement with the Starship Foundation.
It is motor racing, though, that makes his eyes light up. There would be very few Kiwi racecar drivers who've made a name for themselves overseas in the past 10 to 15 years who haven't, in some way, benefited from Giltrap's help.
"I can't remember in my lifetime so many young New Zealand drivers competing in Europe," Giltrap said.
"Most of them have either driven the A1GP car or the Toyota [Racing Series] car.
"I'd have to give Toyota the full marks for getting that series going that has bought a new era of single-seater racing in New Zealand.
"It allows these young guys to experience a taste of European-style single seaters. It's been a great series for training young drivers."
Giltrap's best-known foray into motorsport was the now -defunct A1GP World Cup of Motorsport where he was the seat holder for A1 Team New Zealand.
"From the start Giltrap was an ardent supporter of the series and was almost rewarded with a championship win twice when Matt Halliday and Jonny Reid bought Black Beauty home in second on both occasions.
"I think Jonny Reid is still an outstanding driver and is going well in the Porsches in Australia.
"He should have won the A1 series for us but unfortunately it didn't happen.
"He should have gone further, like a lot of the Kiwi drivers, but the cards didn't fall the right way and it's hard to find the right sponsor.
"Unfortunately I can't fund them all.
"There are little bits here and there and some big bits for the ones who have lots of talent," Giltrap said.
It must be a double-edged sword for the enthusiast as many people know that he is not short of money.
"The phone rings two or three times a week with inquires about help.
Unfortunately it's an expensive sport and each one has their own skills.
"Certainly their performance in the Toyota series is a big indicator. If they do well there they should be okay as it's a good proving ground."
After some lean years on the international motor racing stage - bar the two-time IndyCar and Indianapolis 500 champion Scott Dixon - things are definitely looking up. The stage is surely set for at least one of the young guns to make it to the grid of a Formula One race.
Brendon Hartley, another of Giltrap's proteges, came oh so close when he was a reserve driver for Red Bull Racing and Toro Rosso, but it's now Evans who is in the box seat with Richie Stanaway and Nick Cassidy.
"At the moment we're keen on helping Mitch Evans," Giltrap said. "I've never seen anyone else like him and nor has Mark Webber (Red Bull Racing's F1 driver) who has taken an interest in him."
Time will tell who, if any,will make the giant leap to the blue riband of motor racing and sit on the grid of an F1 race waiting for the lights to go out.
If one of the latest crop of promising drivers makes it, I hope they acknowledge Giltrap's efforts.
Kiwis in front
Here is a list of the New Zealand drivers currently racing regularly overseas:
Hayden Paddon
Scott Dixon
Mitch Evans
Brendon Hartley
Richie Stanaway
Nick Cassidy
Chris van der Drift
Wade Cunningham
Jono Lester
Matt Halliday
Shane van Gisbergen
Greg Murphy
Fabian Coulthard
Craig Baird
Jonny Reid
Daniel Gaunt
Andre Heimgartner
Scott McLaughlin
Tom Blomqvist (dual passport holder)