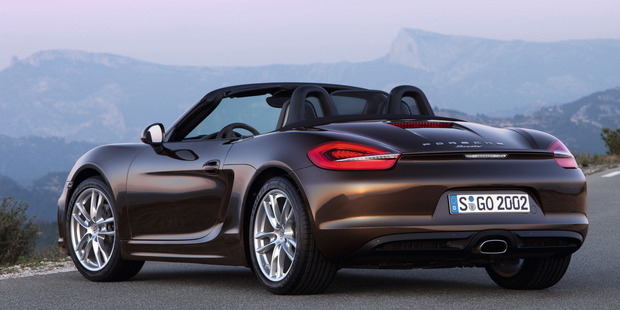 It's Mother's Day tomorrow - and what better way to spoil her than by buying her a new car. No, a station wagon won't cut it, and don't even think about getting her a seven-seater people mover.
Instead, your mum needs something sporty that won't be used as a family taxi or carjacked when you need to move flats.
Here are the top three cars for the best mums in New Zealand.
1. Forget about getting a lift to school in this car - the Porsche Boxster is a two-seater, and Mum will need the passenger seat for all her shopping. For sale from $119,000, the Boxster has a zippy 2.7-litre engine that she can put to good use in weekends away - from you!
2. If you're very good, maybe Mum will take you to the mall in this Mercedes-Benz E-Class cabriolet. Priced from $135,900, there is enough room to fit you and two friends, but don't even think about complaining if she has the roof off permanently.
3. Mum can channel her inner Spice Girl with the Range Rover Evoque Coupe as Victoria Beckham, otherwise known as Posh Spice, had a hand in designing its interior. Starting at $106,490 the four-seater is ideal for long shopping expeditions - and you're not invited.